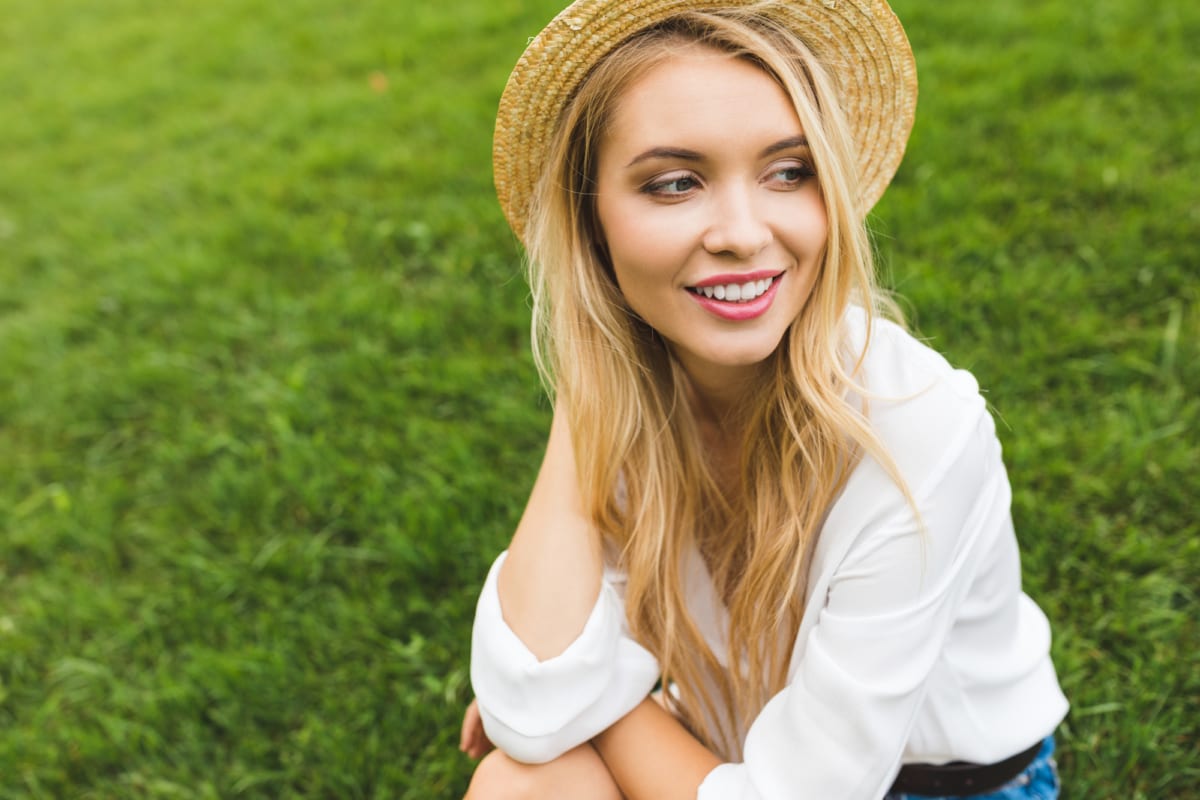 Just a couple of decades ago, the only option for straightening your smile was traditional metal braces. These appliances are still widely in use today and are just as effective as ever. Over the past 20 years, however, more options have become available. One of the most popular alternatives to metal braces is Invisalign®, a system that moves the teeth using clear, removable plastic trays. Today, your cosmetic dentist in Denver at Metropolitan Dental Care explores five benefits of Invisalign and discusses patient eligibility for this sought-after orthodontic alternative.
#1: Optimal Aesthetics
The most significant advantage of Invisalign is that you can undergo treatment discreetly. Because the trays are fabricated from a clear, BPA-free, thermoplastic material, they are barely noticeable. This is a tremendous benefit for our teen and adult patients alike. Additionally, the aligner trays can be removed for special events, such as weddings, graduations, and similar functions. But, as your cosmetic dentist in Denver will tell you, the trays must be worn at least 22 hours every day to be effective.
#2: Zero Diet Restrictions
Patients who wear metal braces must adhere to a comprehensive list of food restrictions. For example, hard and crunchy foods can damage the wires or cause the brackets to break. Conversely, patients wearing Invisalign simply remove the trays before every meal. Therefore, those who choose this option can still enjoy all of their favorite foods without worry. Just be sure to store your aligner trays in a protective case when you are not wearing them.
#3: Easy Maintenance
Metal braces can be difficult to clean around. In fact, special hygiene tools are necessary to remove plaque, debris, and food deposits from around the brackets and under the archwire. Because Invisalign trays are removeable, they can be taken out when you brush and floss your teeth. As a result, you can keep your normal hygiene routine exactly the same. To keep your teeth and gums in good shape during treatment, be sure to visit your cosmetic dentist in Denver for routine cleanings and examinations.
#4: Effective and Efficient
Many patients are concerned that Invisalign will not be able to address their orthodontic issues. However, advances in the system allow us to treat a wide range of malocclusions with this option, including crooked, crowded, overlapped, gapped, and rotated teeth. While it is true that some complex or severe cases may require traditional orthodontic treatment, the majority of patients seeking orthodontic care qualify for Invisalign.
#5: Improved Comfort
Unlike traditional braces, Invisalign does not contain metal components. As a result, you will not experience irritation on the cheeks, gums, lips, or other oral soft tissues. The aligner trays are incredibly lightweight and are designed to fit snugly over your teeth, providing a comfortable fit all day long.
Exploring Your Candidacy for Invisalign
If you are interested in Invisalign treatment, Dr. Anil J. Idiculla, our on-staff orthodontist, will perform a comprehensive examination. He will ensure your teeth and gums are free from decay and disease and will assess the alignment of your teeth. After gathering all necessary information, he will discuss all treatment options with you in detail.
Contact Your Cosmetic Dentist in Denver
If you are thinking about straightening your smile with Invisalign, schedule a consultation at Metropolitan Dental Care in Denver, CO. Your Denver dentist can perform a comprehensive assessment and determine if this treatment option is right for you. For over 30 years, we have also served the surrounding communities of Parker, Lone Tree, Centennial, and Highlands Ranch. To learn more, contact us online or give us a call at 303-534-2626.