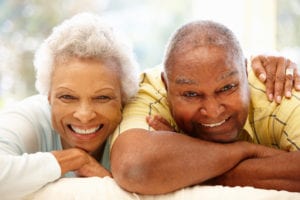 Living with gum disease is frustrating, to be sure. Even patients who brush and floss faithfully can still develop periodontal issues, simply because they have a genetic predisposition. Perio disease in Lone Tree can be treated at any stage, although an early diagnosis can typically save patients an immense amount of time and money in the long run. If you have advanced periodontal disease, it is important to treat it before it leads to mobility and tooth loss. At Metropolitan Dental Care, our onsite periodontist, Dr. Mike Norouzinia, can perform gum surgery to eliminate bacteria and infection, and improve your overall oral health.
If you are experiencing signs and symptoms of periodontal disease, schedule a visit with a Lone Tree dentist today. Call our office at 303-534-2626 for more information.
Infection Control and Your Oral Health
The primary objective for any periodontal treatment is infection control. After all, when you eliminate the source of bacteria, only then will you be able to heal and improve your oral health. The methods required for infection control will entirely depend on the severity of your gum disease. Those with gingivitis, the earliest stage of perio disease, will likely be able to reverse the condition with a routine dental cleaning. Those with periodontitis, however, will require more aggressive intervention. While moderate periodontitis can be addressed with scaling and root planing, those suffering from advanced perio disease in Lone Tree will require gum surgery.
What is Gum Surgery?
Also referred to as osseous surgery, gum surgery involves removing bacteria and infected tissue from below the gum line. Patients who have advanced periodontal disease are not able to reach the problematic areas with a toothbrush or floss. In fact, even a deep dental cleaning will not be able to sweep away infection that deep within the gum line. Therefore, in order to reach the infected areas, the gum tissue must be incised and moved back during a surgical procedure. Once the teeth roots are fully visible, Dr. Norouzinia will use a combination of ultrasonic scalers and other specialized dental tools to remove the infection and the necrotic tissue. Once this has been completed, the gums will be repositioned and sutured into place.
Tissue Regeneration after Gum Surgery
In many cases, the infection around the teeth erodes the jawbone. When bone is lost, the gum tissue follows closely behind. As a result, many patients end up with gum recession or loose teeth due to lack of bone support. Bone and gum grafting can be performed following your gum surgery to regenerate tissue that has been lost due to infection. While not every patient will require this type of treatment, it is incredibly advantageous when it is needed. During your initial consultation at our practice, your doctor will let you know if this might be necessary as part of your treatment plan.
Protecting Your Oral Health after Treatment
Gum surgery can restore full oral health for patients suffering from perio disease in Lone Tree. However, it is imperative that you follow a few simple guidelines to maintain the results of your treatment. First, it is important to understand that you may require dental cleanings more frequently. While some individuals can maintain healthy oral bacteria levels with six-month cleanings, those who are prone to gum disease may necessitate hygiene visits every three to four months. Together, we will help you develop an oral hygiene regimen that will keep your teeth and gums healthy for years to come.
Learn More about Treatments for Perio Disease in Lone Tree
Do you have sore, red, or bleeding gums? Do you suffer from bad breath or a bad taste in your mouth? All of these things are signs of periodontal disease. If you are experiencing any of these symptoms, schedule an appointment at Metropolitan Dental Care today. In addition to Lone Tree, we also serve Highlands Ranch, Parker, and Centennial. Contact us online or call us at 303-534-2626.