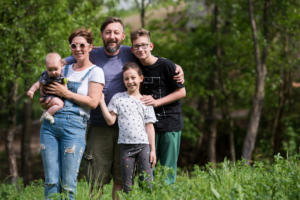 At Metropolitan Dental Care, we strive to foster a comfortable, friendly, informative atmosphere where patients are always top priority. Over the years, we've taken steps to ensure our dental office stays on the cutting edge of the industry. Today, your Denver dentist explains several reasons why our practice is one of the best in our region.
Are you looking for a new dental office in the Denver, CO area? We invite you to schedule an appointment at our practice by calling 303-534-2626.
We have specialists on staff.
Many dental offices claim to be a "one-stop-shop", offering a wide range of treatments for every age group. While it's true that more and more specialty procedures are being performed in general practices, these dental offices don't always employ specialists. In addition to our skilled and experienced general dentists at Metropolitan Dental Care, we also have an orthodontist and a periodontist on staff.
Anil J. Idiculla: As our in-house orthodontist, Dr. Idiculla helps transform and restore smiles. A straight smile is a healthy smile – and Dr. Idiculla can help patients achieve this goal with traditional braces, Invisalign®, or other orthodontic treatments.
Mike Norouzinia: As a gum specialist, Dr. Norouzinia focuses on the health of the tissues and bone surrounding the teeth. In addition to performing gum surgery, he also places dental implants. Therefore, patients who choose implants can have all of their treatment completed under one roof.
We use advanced dental technology.
As the field of dentistry evolves, our team strives to change with it. Our dental office values advanced technology, and uses it with the purpose of providing safer, more accurate, streamlined care.
We use digital x-rays at Metropolitan Dental Care. Unlike traditional radiographs, digital x-rays can be manipulated for better visibility. We can zoom in, darken, lighten, and increase contrast. Additionally, digital x-rays emit up to 80 percent less radiation compared to conventional units.
We also use laser dentistry as an alternative to traditional surgical methods. Our soft tissue diode laser cauterizes as it incises. As a result, patients experience less bleeding, swelling, and discomfort – both during and after their procedure.
In some cases, same-day restorations are available. Rather than wait two to four weeks for a lab to create your crown, we can fabricate it chairside in a single appointment.
We've been rated among Denver's top dentists since 2008.
Metropolitan Dental Care has built an impressive reputation among Denver's residents. For every year since 2008, we've been rated a Top Dentist by 5280 Magazine.
We offer flexible financing.
Your Denver dentist understands that dental care can be expensive. We believe that everyone deserves access to oral healthcare. For this reason, we offer several flexible financing options. We accept most major dental insurance plans. We also offer in-house payment plans as well as financing through CareCredit®. During your consultation at our dental office, talk to our financial experts about a plan to fit your budget.
Call Your Denver Dentist Today
Are you currently on the lookout for a new dental office home in the Denver area? Metropolitan Dental Care offers comprehensive care for patients of all ages. Our team is standing by to answer any questions you may have about your oral healthcare journey. To learn more, or to schedule an appointment, call us at 303-534-2626 or contact us online anytime.