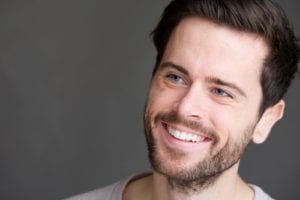 Ever wonder what the difference is between a cosmetic and restorative dentist? The truth is, the procedures involved in these branches of dentistry overlap quite a bit. At Metropolitan Dental Care, our restorative dentists in Lone Tree perform both cosmetic and restorative procedures on a daily basis. While cosmetic dentistry focuses primarily on the appearance and aesthetics of your smile, restorative dentistry rebuilds the form and function of your teeth for optimal oral health.
Restorative Treatments are the Foundation of Dentistry
Sure, we all experience a little excitement about going in for a professional teeth whitening treatment. But did you know cosmetic treatments should never be completed unless you have excellent oral health? That's where restorative dentistry comes in. Any time you are considering cosmetic treatments, your dentist will perform an evaluation to ensure you are free from gum disease and tooth decay. Why? Because if you undergo cosmetic procedures while you have infection or disease, your results will be compromised. In fact, your results may not be successful at all. Therefore, you may require restorative procedures before undergoing cosmetic work.
Defining Restorative Dentistry
Restorative dentistry includes any procedure that repairs, restores, or replaces the oral structures. Even though many treatments deliver an improved cosmetic result – such as dental implants, dental crowns, and tooth-colored fillings – they are still primarily restorative in nature.
The only procedures that are considered solely cosmetic in nature are those that do not offer restoration. This would include treatments such as gum contouring and teeth whitening.
Tooth-Colored Fillings
Whenever a tooth is damaged or decayed, the compromised portion of the tooth must be removed. To reinforce the tooth structure once again, a filling must be placed. In years past, fillings were made from a metal amalgam. Today, most dental practices use a tooth-colored composite resin. This material not only blends in seamlessly with your surrounding teeth, it also requires less removal of natural tooth structure. Therefore, it is more effective and more cosmetic than conventional techniques.
Dental Crowns
Crowns are one of the most common restorations in dentistry. These custom-made crowns are used to repair a tooth that is too badly damaged for a filling. This restoration fits over the entire structure of the tooth to offer reinforcement and stability. While there are still crowns made from metal, most crowns today are crafted from either high-grade porcelain or zirconia.
Dental Bridges
Restorative dentistry replaces missing teeth. A common option for replacing a single missing tooth is a traditional dental bridge. This type of restoration is crafted from a solid piece of porcelain. There are two dental crowns on either side, and an artificial tooth in the middle. To secure the restoration in place, the teeth on either side of the gap must be reduced. This will ensure the bridge stays in place.
Dental Implants
The most common solution for a missing tooth is a dental implant. This is considered superior to a dental bridge because an implant does not require the alteration of adjacent teeth. An implant actually mimics the natural root of a tooth. Because this stimulates the nerves in the jawbone, it encourages bone growth and prevents bone atrophy, which is a common byproduct of tooth loss. Implants are perhaps the most versatile tool in restorative dentistry, as they can support single crowns, bridges, and dentures.
Learn More about Restorative Dentistry
If you have damaged teeth, a restorative dentist can help you repair them for a healthy smile. To make an appointment with our Denver or Lone Tree dentists, contact us online or call us at 303.534.2626.