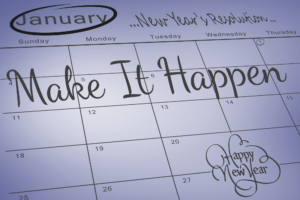 If you're like most Americans, the past two months have been full of merriment and probably way too many sugary treats. January is the perfect time to regroup and rethink your habits. At Metropolitan Dental Care, we hope that your resolutions include a healthy dose of options that will brighten your smile. 
So while you're considering a new gym membership or other health-minded decision, consider these New Year's resolutions by your Denver dentist for a healthier smile. 
Resolution #1: Visit Your Dentist Twice this Year
You can skip right over this tip if you always schedule twice-a-year visits to our office. If you don't, consider this: Regular dental cleanings and exams can spare your teeth from costly or invasive restorative treatments. 
Minor drillings to plug small cavities can become major procedures when tooth decay is left untreated. Most invasive treatments — like root canal therapy or (yikes!) tooth extraction — can be prevented by scheduling regular exams and cleanings as recommended by one of our doctors. 
Check-ups also allow our dental team to build a first-hand base of knowledge about your unique oral characteristics and oral health needs. We admit it. We love our patients, and your Denver dentist wants to see your bright smiles twice a year so that we can prevent serious dental problems from arising.  
Resolution #2: Cut Back on Bad Habits
There's a wealth of great tips on how to develop good habits, and many of these pieces of advice can be applied to oral hygiene. Did you know that 43 percent of our daily actions are somehow tied to habits? Building good habits takes more than will power, modern science tells us. For example, you can "piggyback" a new habit onto an existing one. 
Do you forget to brush your teeth at night before going to bed? Few people would say that they intentionally forgo brushing at night. Wendy Wood, psychology professor at the University of Southern California, noted that you can link a new habit to an old one. To solve the nighttime brushing example, try placing your toothbrush near your bedside lamp. 
You won't forget to turn off your lamp before going to sleep, and seeing your toothbrush as you reach over to your lamp will remind you to brush your teeth before going to sleep.
Here's a list of bad habits your Denver dentist recommends quitting this year. 
Using a toothbrush when it's way past its prime

Forgetting to floss

Chewing on hard objects

Leaving your retainer out at night

Overindulging on enamel-staining foods and drinks 
Resolution #3: Save Some Money to Treat Yourself to Cosmetic Dentistry
An ideal smile should be healthy and attractive. If you have put off cosmetic dentistry, make 2020 the year that you enjoy the many benefits of an attractive smile. To address teeth that are worn, chipped, misaligned, small, gapped, discolored, or damaged, we offer:
Dental crowns

Porcelain veneers

Teeth whitening

Invisalign

Orthodontic treatments

Gum contouring

Cosmetic bonding

Tooth-colored fillings
Are you curious about what cosmetic dentistry can do for you? We welcome you to schedule a consultation with one of our doctors who will go over all your cosmetic treatment options. A beautiful smile can leave you appearing younger and more confident.
Schedule Your Consultation Today
Make 2020 a year to remember by developing good oral hygiene and treating yourself to a teeth whitening or similar cosmetic procedure. As always, your Denver dentist looks forward to serving you and your family throughout this new decade!
To schedule your next visit, please contact our office online or call (303) 534-2626.