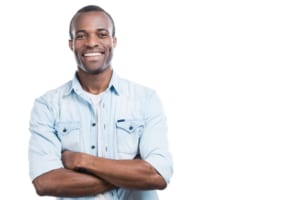 In the past, the only way to replace a single missing tooth was with a traditional dental bridge. While these restorations are still in high use today, dental implants in Lone Tree have quickly become the more popular option for many of our patients. But how can you know which replacement solution is the right one for you? Today, our team at Metropolitan Dental Care explores traditional bridges vs dental implants for single tooth replacement and discusses the benefits of both.
About Traditional Bridges
A traditional dental bridge is crafted from a solid piece of ceramic, zirconia, or other high-quality dental material. With two dental crowns on either end and artificial teeth in between them, a bridge is cemented onto the natural adjacent teeth for support. Once in place, the restoration literally "bridges the gap" in your smile. In order to properly seat a traditional bridge, the neighboring teeth must be slightly filed down. Typically, these restorations last about five to 15 years on average.
Benefits of Traditional Bridges
Traditional bridges have a lower upfront cost compared to dental implants. They can also be placed rather quickly. In most cases, a patient can receive a dental bridge in just two appointments. Bridges can restore your smile and chewing function and reestablish proper balance across your bite. In addition, a bridge can keep your other teeth from shifting out of place.
About Dental Implants in Lone Tree
Dental implants have been widely used for a few decades and have drastically improved the way we replace missing teeth. These small titanium posts are a revolutionary invention because they are the first restorative option to replace the roots of the teeth. Why is this important? Because bone degradation is a natural byproduct of tooth loss. The roots stimulate nerves within the jaw during routine tasks such as chewing. When the teeth are missing, these signals are no longer sent. As a result, the bone recedes gradually over time. When implants are used to replace the roots, the jawbone once again receives signals, and bone loss is halted. Dental implants are also versatile and can support crowns, bridges, and dentures.
Benefits of Dental Implants in Lone Tree
As previously mentioned, dental implants actively preserve bone density. As a result, patients who choose this treatment option can promote long-term oral health. When used to replace a single missing tooth, a dental implant provides a one-tooth solution to a one-tooth problem. In other words, the adjacent teeth do not need to be reduced. Therefore, all healthy tooth structure can be left intact, reducing your risk for future issues. Perhaps the most significant benefit of dental implants is that they can last a lifetime with proper care and maintenance.
Are There Disadvantages to Dental Implants in Lone Tree?
While there really are no significant disadvantages to dental implants, there may be some patients who do not qualify for this type of treatment. For example, those with extensive decay or gum disease will need to address these problems before pursuing implants. In addition, the upfront cost of a dental implant in Lone Tree is higher compared to the cost of a traditional bridge. However, it is important to understand that an implant is likely to be more affordable in the long run since bridges must be replaced every few years.
Contact Our Practice to Learn More
If you are missing a single tooth, our Lone Tree dentists can help you decide between a traditional bridge and a dental implant. To learn more about your options, schedule a consultation at our practice. You can contact us online or call us at 303-534-2626.