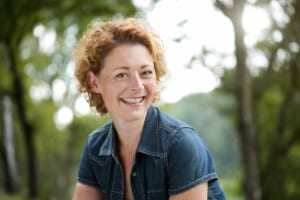 When a tooth is decayed or damaged in some way, doctors and patients alike usually prefer to save it. Unfortunately, this is not always possible. If damage is too extensive, removing the tooth may be the only viable option. If you need a tooth extraction in Denver, our doctors at Metropolitan Dental Care can deliver. Using gentle techniques and advanced technology, we can perform tooth removal with as little discomfort as possible. Today, we will explore the two primary types of tooth extraction and explain when each treatment option may be recommended.
When is a Tooth Extraction Necessary?
There are many different reasons why tooth extraction may be recommended. As aforementioned, extensive damage that cannot be predictably repaired with a filling, crown, or root canal therapy will require removal. Impacted teeth may also need to be removed, especially if they are affecting the health of the surrounding structures. In some cases, tooth extraction may be recommended prior to orthodontic treatment. For example, sometimes the jawbone is too small for the teeth. In order to move the teeth into their proper positions, teeth may need to be removed to create more space.
Types of Tooth Extractions
There are two primary types of tooth extractions: simple and surgical. The treatment recommended for you will depend on your unique and specific needs.
Simple Tooth Extraction in Denver
When a tooth is mostly intact with plenty of structure above the gums, a simple extraction can be performed. During this procedure, the gum tissue will be gently separated from the tooth. Next, your doctor will use dental forceps to carefully rock the tooth back and forth before lifting it from the socket. Any infection or debris is removed from the site, and a piece of gauze is placed to slow bleeding. Generally, no stitches are necessary following a simple extraction.
Surgical Tooth Extraction in Denver
If a tooth is badly broken down or fractured at the gum line, a simple extraction is not possible. To remove this type of tooth, a surgical extraction will be necessary. This process involves making an incision in the gums to access the tooth and the supporting jawbone. In some cases, the tooth is divided into segments for easier removal. Once the socket is cleaned out, the incision will be closed with sutures, and a piece of gauze will be placed to help reduce bleeding.
I Had a Tooth Removed. Now What?
With the exception of third molars, we almost always recommend replacing teeth that have been extracted. This can be completed in a number of ways. While we offer partial dentures and traditional bridges, most patients find that dental implants are the most reliable option.
A dental implant is a small threaded post made from medical-grade titanium. Unlike traditional restorations, this post is designed to replace the root of a missing tooth. This actively preserves the supporting jawbone and prevents bone degradation over time. If you are missing a tooth, or will be having one extracted soon, our team can talk with you to determine which replacement option will be most ideal for you.
Learn More about Tooth Extractions in Denver
There is nothing better than a natural tooth. However, if decay or damage has compromised the health of your smile, a tooth extraction could be the only solution. To learn more, or to schedule a consultation with our Denver dentists, contact us online or call us at 303-534-2626. We are proud to serve Denver, Centennial, Highlands Ranch, and Parker.