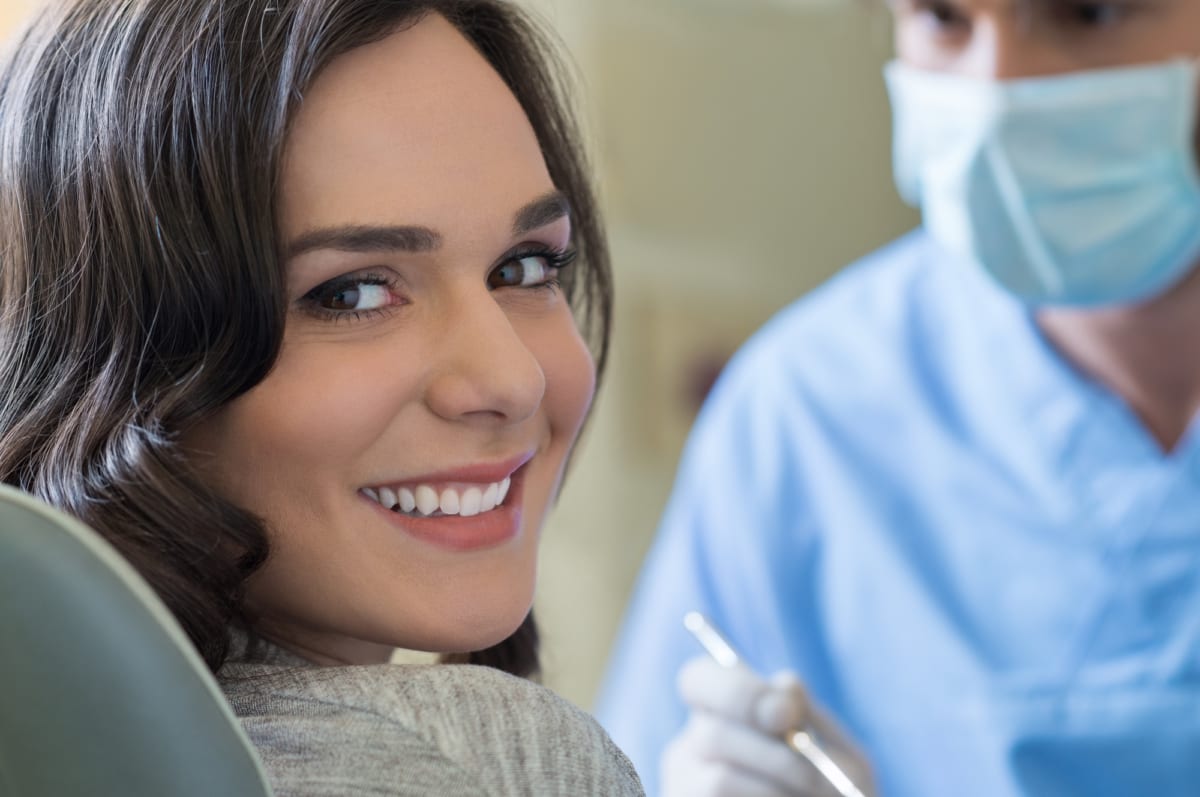 Whether you're new to the area or simply in search of another dental home, searching for a reliable dental office can be overwhelming. With so many doctors in practice today, how can you know you're choosing the right one for your family? Today, our Denver dental team at Metropolitan Dental Care explains the top things to look for in a practice so you can make the best choice for you and your family.
Good Credentials
One of the most essential factors in a dental practice is the experience and education of the doctors. If specialty dental services are important to you, be sure the office you choose has specialists on staff. At Metropolitan Dental Care, we have four general dentists, one orthodontist, and one periodontist on our team. This allows us to offer comprehensive services to our patients for their convenience.
Cleanliness
This should go without saying. You want a dental office that is clean, organized, and sanitary. When you go into a new practice, take a look around. Are the treatment rooms clean? Are they well-organized? Are there dust bunnies in the corner? What does the patient bathroom look like? These are all important things to consider when choosing your new dental home.
Excellent Communication
Communication is an essential aspect of dental care. This includes communication between the team and the patients as well as between all members of your dental team. We will work with you to ensure all parties are on the same page regarding your treatment. When necessary we can even communicate with your primary care physician.
Advanced Technology
Dentistry is always changing. Our team strives to change with it as new technologies and methods emerge. At our practice, we use the latest advanced dental technology to diagnose and treat our patients. For example, our digital x-rays emit 90 percent less radiation than conventional units, making them a safe choice for our patients. Furthermore, these images can be manipulated for optimal viewing, and they can be easily emailed to any other member of the dental team.
Friendliness and Warmth
Education and experience is definitely important. But the importance of a warm and friendly staff should never be minimized. When you walk in the door of your new dental office, you should be greeted by smiling faces. Throughout the entire process, you should be treated with the kindness and respect that you deserve. At Metropolitan Dental Care, we believe in treating our patients the same way we would treat our own family members.
Patient Involvement
At Metropolitan Dental Care, we believe that patients are an integral part of the treatment planning process. That's why we take the time to sit down with every patient, to become familiar with their oral health concerns and aesthetic goals. Patients education is among our top priorities. If we detect an issue, we will explain it thoroughly and discuss your treatment options in detail. We also believe in cost transparency, so there are never any surprises.
Contact Metropolitan Dental Care
Are you in search of a family-friendly dental office in Denver? If so, we invite you to visit Metropolitan Dental Care. With locations in Denver and Lone Tree, we conveniently serve patients in Centennial, Parker, and Highlands Ranch as well. To learn more, or to schedule a visit at our practice, contact us online or call us at 303-534-2626.