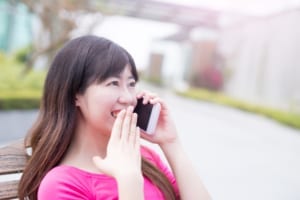 A chipped tooth may not be painful, but it can leave you feeling self-conscious every time you smile. "Are people noticing my chipped tooth?" "Is it obvious?" "Should I try and hide it?" To stop these nagging thoughts and restore your beautiful smile, you can receive quick treatment for a chipped tooth at our Denver, CO, dental practice. So what type of treatment do we recommend, and what can you expect at your appointment? Keep reading to find out!
Unhappy with your smile? Metro Dental Care in Denver, CO, offers a full-range of dentistry services, including cosmetic treatments such as professional whitening and porcelain veneers. If you're looking for a dental provider who can do it all, choose our team at Metro Dental Care! Call us now at 303.534.2626.
How can I fix a chipped tooth?
The very same material used for filling cavities can be used to cover and correct a chipped tooth. The tooth-colored composite resin material our practice uses is easily shaped and colored to perfectly match your natural tooth. It also mimics the texture and appearance of enamel, which makes it a great option for covering small cosmetic flaws in teeth. This composite material is very versatile. While we most often use it for fillings and to treat chipped teeth, we can also use it to:
Fill in large or uneven gaps between teeth (no orthodontic work required!)
conceal deep discoloration that does not respond to professional whitening treatment
reshape or enlarge misshapen teeth
What can I expect during treatment?
Chipped teeth can be corrected in just one appointment to our Denver practice. During your appointment, one of our dentists will examine the tooth to ensure it has only realized superficial damage. X-rays may be used to help ensure that the pulp of the tooth is still healthy. Afterwards, your dentist may carefully file any sharp edges around the chip. Local anesthetic may be used during the process, and you will not feel any pain. Next, your dentist will complete a shade analysis to color the composite resin material to seamlessly match the natural shade of your tooth enamel before manipulating the material to fit the size and shape of the chipped area. Once placed on your tooth and further tweaks are made to the shape, your dentist will use a special dental curing light (usually it looks like a bright blue fluorescent light) to instantly bond the material to your enamel.
Before you leave, your dentist will carefully polish the material to mirror the natural glossiness of your tooth. And just like that your tooth is complete! Patients can continue with their daily activities as normal following treatment.
How long will the results last?
Composite fillings for chipped teeth are not a permanent solution. Just like fillings, these restorations require replacement after years of daily wear. You can expect your composite filling to last anywhere from five to 10 years, on average.
How can I correct my chipped tooth in Denver?
If you've recently chipped a tooth, don't put off treatment. Our fast and affordable treatment can correct your smile painlessly and give you renewed confidence in your natural smile. Schedule your consultation with us today to learn more about composite fillings and the rest of our cosmetic solutions!