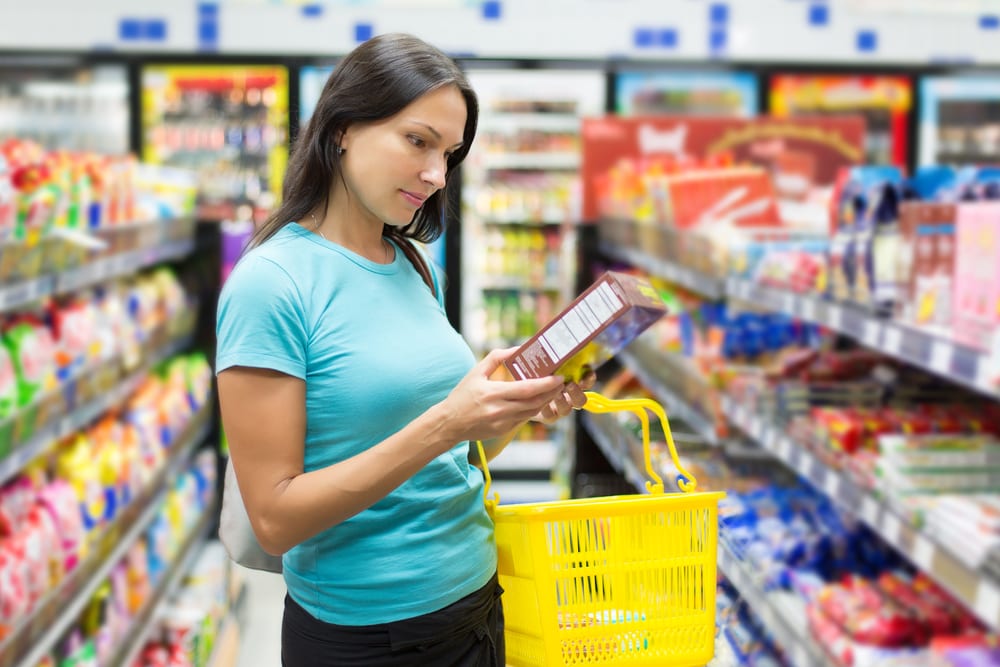 You have your brushing and flossing routine down pat, and you always attend your bi-annual cleanings and examinations, but do you think about your teeth when you're loading up the grocery cart? Food is our body's fuel; putting in the right kinds of foods can strengthen your body and help it heal. Certain foods are especially good for your teeth and gums. Do your mouth a favor; read on to find the enamel-friendly foods you should toss in the cart next time you hit the grocery store!
Searching for a "dentist near me" in Denver, CO? Metro Dental Care's convenient location and experienced team of doctors make us a great choice for those new to the Denver area! We can help you create a holistic plan to protect your oral health and improve your teeth and gums' appearance. We offer general, restorative, periodontal, and cosmetic treatments to help you create your best smile yet. Schedule your consultation today!
Snacking Staples
Stock up on the following foods for a stronger, healthier smile:
Celery: You probably have heard about celery juice—a trendy new drink popping up on social media. Celery has so many nutritional benefits, but eating celery stalks, instead of sipping a juice, is much more beneficial for your oral health. Celery's fibrous texture actually gets rid of plaque build-up on teeth and stimulates your salivary glands which control your mouth's optimal pH level. Chop up and add to a salad for that extra crunch at lunch.
Nuts: Almonds, cashews, pecans, and walnuts are versatile snacks. High in protein, fiber, and folic acid—while remaining low in sugar—they're a perfect any-time snack. (Always use caution and double check your handful before eating; stray shell fragments can mean a cracked tooth or lost filling.) Easily add them into your diet by tossing them together with dried fruit and pretzels for an easy and filling trail mix (no hiking required).
Apples: Apples' dense texture and high water content clean out the mouth of leftover sugars and food particles after meals; it makes the perfect dessert option. In addition, eating an apple stimulates gum tissue to increase oxygen flow. Smear slices with some peanut butter and you have a protein-filled, sweet snack.
Yogurt: Yogurt, along with cheeses and milk, is loaded with calcium and phosphorus, the structural building blocks of teeth. Dairy products also include caseins — special proteins that create a protective layer over teeth. Caseins help to ward off harmful oral bacteria build-up that can lead to tooth decay. Though dairy products are great for teeth, we recommend avoiding ice cream except for a special occasion treat due to its high sugar content. Mix plain Greek yogurt with blueberries and chia seeds and a drizzle of honey to satisfy your sweet tooth.
Tap water: Bottled water can taste crisp and clean, but tap water should still be incorporated into your diet regularly. Not only is ditching the bottled water more environmentally friendly, it's much cheaper. Tap water, in many areas in the United States, is fluoridated which means that the element fluoride is added in small amounts. The trace level of fluoride is safe to drink and actually can significantly lower the risk of tooth decay in children. Adults also benefit (even a quick swish of tap water yields the benefits of fluoride).
Contact us for a beautiful smile consultation!
If you're looking for a way to further improve your oral health, consider snacking with your smile in mind. And if you need to find a "dentist near me" in Denver, CO, reach out to our practice. We'd be happy to help you schedule your initial consultation. Call us at 303.534.2626.