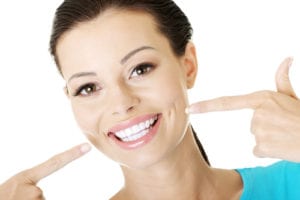 You have healthy teeth and gums. You attend all of your scheduled dental visits. But you may still be unhappy about certain aesthetic elements of your smile. Discoloration, chips, misalignment, and other things can detract from the beauty of your appearance and compromise your confidence. A smile makeover combines two or more cosmetic dental treatments to deliver an astounding and dramatic improvement in your overall look. If you are thinking about a smile makeover in Lone Tree or Denver, look no further than Metropolitan Dental Care! With years of experience, our doctors are skilled and knowledgeable in the field of cosmetic dentistry. We will work with you to help you achieve (and maintain) the bright and beautiful smile you've always wanted.
Treatment at Your Convenience
One of the best things about a smile makeover is that you can undergo treatments whenever you want. Because a smile makeover is purely cosmetic in nature, there is no time-sensitivity when it comes to finishing treatment. Some patients want to complete everything all at once. We can certainly do this! Depending on the types of treatments you want to undergo, we can typically complete a smile makeover in just a few hours at our office. Other patients may wish to move at a slower pace and spread out their appointments over a few weeks or a few months. This is especially helpful for budgeting purposes, or if you have a busy schedule.
What Treatments are Included in a Smile Makeover?
Because each patient has their own unique set of needs, no two smile makeovers will be the same. Your treatment will entirely depend on your particular dental goals. Here, we will briefly explore some of the most common cosmetic treatments that patients choose for their smile makeovers.
Tooth-colored Dental Fillings
In the past, fillings were amalgam: a metallic mixture of silver, tin, zinc, copper, and mercury. As you can imagine, these types of fillings do not blend in well with surrounding teeth. For this reason, many of our patients have chosen to replace their old amalgam restorations with tooth-colored fillings. These restorations are made from a high-quality composite resin material, offering strength and durability.
Porcelain Veneers
If your teeth are misshapen, discolored, or chipped, porcelain veneers can camouflage these areas of concern and bring symmetry to your smile. These custom-made restorations are ultra-thin and are designed to adhere snugly to the front surfaces of the teeth. Veneers can make your smile appear more uniform and can last upwards of 20 years with proper care.
Teeth Whitening
Age, staining agents, and the passing of time can leave teeth dingy and yellowed. Professional teeth whitening can lighten your smile up to eight shades brighter! When you choose in-office whitening, this can be achieved in under one hour. The result is a dazzling, healthy-looking smile that can take years off of your appearance.
Gum Contouring
Your gums should delicately frame your teeth. If you have excess gum tissue, your gums can often become the primary focal point of your smile. Patients with an uneven or "gummy" smile can bring symmetry to their appearance with laser gum contouring. During this procedure, excess gum tissue is removed, and your gum line is carefully reshaped for a balanced look.
Orthodontic Treatment
Sometimes, the asymmetry in your smile is due to crooked, crowded, or rotated teeth. Straightening the teeth through orthodontic treatment not only provides a beautiful result, it can also improve your bite's functionality. At Metropolitan Dental Care, we offer traditional metal braces, Invisalign®, and other options to fit your specific needs.
Call Us to Learn More
If you are looking to improve the aesthetics of your smile, a smile makeover by a Lone Tree dentist could be the solution for you. To schedule a consultation at our practice, call us at (303) 534-2626 or contact us online anytime.