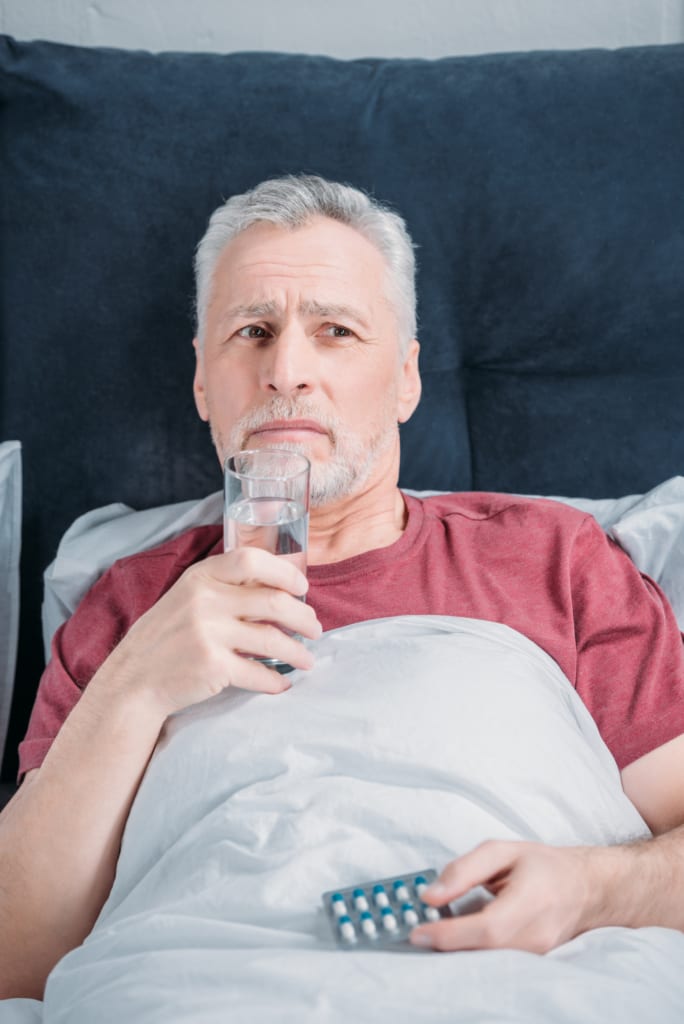 Sometimes surgery is a necessary aspect of oral healthcare. At Metropolitan Dental Care, we perform a variety of oral surgery procedures, including tooth extractions, dental implants, gum surgery, and more. Are you about to undergo oral surgery in Denver? If so, knowing what to expect during the treatment process can help you be prepared and enjoy a comfortable, successful recovery. Today, our team offers a few tips and tricks so you can go back to your normal routines as soon as possible.
Discomfort
Our doctors use the latest and most advanced surgical techniques available. Even so, any surgical procedure usually results in some degree of discomfort. Pain, soreness, or tenderness typically diminishes a few days after your procedure. In the meantime, however, these side effects can be managed successfully with over-the-counter pain relievers, such as acetaminophen, ibuprofen, or naproxen. In some cases, your doctor may prescribe pain medication as well.
Bleeding
Slight oozing or bleeding is perfectly normal following oral surgery. Once your treatment is complete, a small piece of gauze will be placed over the surgical site to help slow bleeding. Generally, this gauze can be removed in about 30 minutes. If bleeding persists, place another piece of gauze in the area and close down with firm steady pressure for about 15 minutes. If bleeding still persists, moisten a tea bag and close down on it for another 15 minutes. Tea contains an ingredient called tannic acid, which helps to slow bleeding by shrinking blood vessels and capillaries. If you have tried all of the above methods and are still experiencing severe bleeding, call your doctor for further instructions.
Swelling
Swelling and inflammation is also typical after oral surgery. To reduce the risk of swelling, apply a cold compress or ice pack on the external jaw. Leave it on for 20 minutes, then take it off. Repeat this process as many times as possible during the first 24 hours. This will also help alleviate discomfort. Your doctor may also recommend that you take an anti-inflammatory, such as ibuprofen or naproxen, to reduce the effects of swelling.
Activity
Following your oral surgery in Denver, we recommend keeping activity to a minimum. When the heart rate is elevated, the risk of bleeding, swelling, and discomfort is increased. Light walking is fine. However, we strongly recommend waiting at least 48 to 72 hours before performing any aerobic or cardio exercises.
Food Restrictions and Diet
Most individuals will need to adjust their diet slightly after oral surgery in Denver. We recommend eating a soft food diet for the first two to three days. Then, introduce more solid foods as your comfort level improves. If you only had treatment completed on one side of your mouth, you can chew on the other side as long as you are comfortable.
Keeping the Area Clean
It is extremely important to keep the surgical site clean. Although you may not be able to brush the area normally, your dentist will demonstrate how to reduce harmful bacteria and promote healing. In most cases, you will be provided with an antibacterial mouthwash. This should be gently swished around at least twice a day.
Contact Your Denver Dentist Today
Each individual is different. That is why you will be provided with a detailed, personalized list of post-operative instructions. These guidelines should be followed precisely to ensure that your recovery period is as comfortable as possible. Metropolitan Dental Care has served our community for the past 30 years. We are proud to offer dental care to Denver, Lone Tree, Parker, Highlands Ranch, and Centennial. To learn more, call your Denver dentist at 303-534-2626 or contact us online.