You can imagine that it is not uncommon for us to hear about concerns in and around the topic of bad breath. According to www.webmd.com, 40 million Americans are affected by bad breath or halitosis. So bad breath is a real concern, one that can affect your social life, relationship and ultimately make you somewhat self-conscious or embarrassed. There are some simple ways to keep your breath more fresh every single day:
1.) Brush and floss more frequently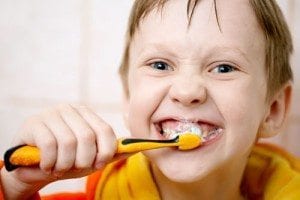 Makes sense, right? It doesn't seem to matter how many times you are told, simply brushing and flossing more often will help reduce bad breath. Bad breath is caused by plaque build up as well as the bacteria on your teeth. Food that is left between your teeth also adds to this issue. It is typically recommended that you floss your teeth at a minimum of once per day and then also brush your teeth twice daily. If you are genuinely concerned about your breath, simply brush and floss a little more often. This is something that you do not want to overdo as brushing too much can erode your teeth's enamel making them more vulnerable to decay.
2.) Scrape your tongue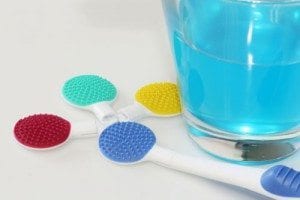 Not my favorite, but perhaps one of the most effective ways to combat bad breath. There is a coating that normally forms on top of your tongue, this coating can harbor gross smelling bacteria. To get rid of this bacteria you can actually purchase a scraper which is perhaps the easiest way to eliminate this unwanted nastiness. Or gently brush your tongue with your toothbrush, you'll want to make sure that you scrub the back of your tongue as well. A tongue scraper can more easily reach the back of your tongue than a toothbrush for most people and that is why a tongue scraper is recommended.
3.) Rinsing your mouth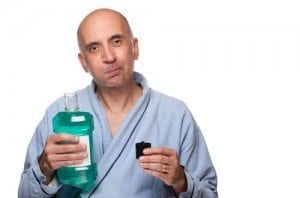 Using antibacterial mouthwash will also help reduce the buildup of plaque causing bacteria. After you eat simply wash out your mouth with plain water, this will also help freshen your breath by eliminating unwanted food particles left over after eating.
Most of these are definitely common sense tips for eliminating bad breath; however, it is easy to skip one of these steps. If you follow these three simple steps every single day you will be on the way to happier and healthier breath!