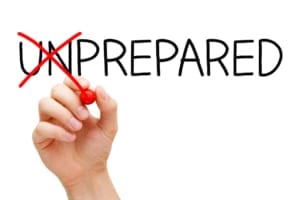 No one likes hearing the words, "You need gum surgery". But sometimes it's necessary to eliminate infection and improve your overall health and wellbeing. Part of undergoing gum surgery successfully is knowing what to expect before your procedure. Today, our team at Metropolitan Dental Care explains how to prepare for gum surgery at our Denver and Lone Tree offices.
To learn more, or to schedule an appointment, contact Metropolitan Dental Care by calling 303-534-2626.
Make sure you're well-informed.
Some patients want all the details; others don't want any. Regardless of which side of the fence you're on, it's important to have a full understanding of the treatment process. This is necessary so that you'll know how to care for the surgical site during recovery.
During your initial consultation, our team will do everything we can to answer any and all questions you may have about your upcoming surgery. If you still need clarification, reach out to a team member. We will be glad to help!
Arrange for transportation ahead of time.
If you are planning on being sedated for your gum surgery, you must arrange for appropriate transportation. Ask a trusted friend or family member to drive you to and from the office on the day of your procedure. He or she should also be able to stay in the office while you are undergoing your gum surgery. Please note that taxicabs and rideshare options are not suitable for post-operative transportation.
Run essential errands before the day of surgery.
Before your gum surgery, you will likely be provided with prescription medications. This may include antibiotics, pain relievers, steroids, and more. We recommend picking those up from the pharmacy a day or two before your appointment. That way, you can have everything you need at your disposal when you arrive home from your procedure.
In addition to your prescription medications, you may wish to purchase the following:
Ice packs
Over-the-counter anti-inflammatories, such as ibuprofen or naproxen
Soft, cool foods, such as ice cream, sorbet, smoothies, pudding, yogurt, and pasta
Familiarize yourself with post-op guidelines.
One of the best ways to prepare for gum surgery is to read the post-operative instructions ahead of time. You may not feel like reading a bunch of literature right after your procedure, especially if you plan on being sedated.
Generally, we go over post-op guidelines with you during your initial consultation, and again the day of your surgery. Typically, you will need to plan for a couple of days off work. You'll also want to avoid strenuous exercise and know how to address typical side effects of gum surgery, such as bleeding, swelling, and discomfort.
Dress comfortably.
We recommend dressing comfortably the day of your surgery. Wear loose-fitting clothes and closed-toe shoes. It's also a good idea to leave any jewelry at home.
Know when to cancel your gum surgery.
Sometimes the unexpected happens. If you're feeling under the weather prior to your gum surgery, it's important to know when to cancel. Typically, we ask patients to reschedule if they are running a fever. If you're unsure, however, call our office for further instructions. We can help you determine what to do.
Learn More about Gum Surgery in Denver
Gum surgery is an effective way to treat moderate to advanced gum disease. To learn more about this procedure, contact Metropolitan Dental Care in Denver. You can also call our office at 303-534-2626.