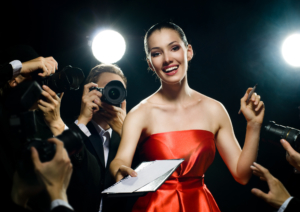 When flipping through a magazine or watching the VMAs, what's the first thing you notice? For some of us, the white, bright, beautiful smiles are what catch our attention. Celebrities like Tom Cruise, Hillary Duff, Zac Efron, and George Clooney are just a few stars who have enhanced their smiles with porcelain veneers. But these aren't just for the rich and famous. Porcelain veneers are beneficial for people feeling insecure about their smile due to chipped, broken, discolored, or crooked teeth.
If you're ready to have the smile of your dreams, our highly skilled dentists at Metropolitan Dental Care in Denver are prepared to help! We create custom, natural-looking veneers that will make your smile light up a room. Call our friendly staff today at (303) 534-2626 to schedule an appointment.
What are porcelain veneers?
Porcelain veneers are fashioned from heavy-duty ceramic and are permanently bonded to the front of your teeth. Each shell is made to match the shape and size of your existing teeth. To make the veneers look even more genuine, the color and texture will be made to match your existing tooth enamel. The process of adding veneers can be done in only two visits to your Denver dentist. As an added benefit, the natural-looking material lasts for a long time—from 20 to 30 years!
Am I a good candidate?
Because porcelain veneers aren't capable of protecting or restoring teeth, patients must have healthy teeth that are free of cavities and gum disease before the veneers can be applied. Fortunately, our expert team can restore damaged smiles with composite fillings or periodontal care, and then we can move forward with this cosmetic solution.
Patients can get porcelain veneers applied if they only have cosmetic blemishes such as:
Cracked or chipped teeth
Stained or discolored teeth that have failed to respond to teeth whitening
Crooked teeth
Gapped teeth
Oddly shaped teeth
Uneven smile
Teeth with worn edges
The only way to determine if you're a candidate for veneers is by visiting your Denver dentist. Call our office today at (303) 534-2626 to set up an appointment.
What's the process?
To prepare the teeth, the dentist will remove a fine layer of enamel from the front of the teeth. The exact amount depends on the patient's specific needs. Next, digital impressions are taken of the patient's mouth to help determine how to customize the veneers. This impression is sent to a dental lab technician who will meticulously craft each veneer in about two weeks' time. In the interim, the patient will wear temporary veneers.
During the second appointment, our dentist will place the porcelain veneers over the teeth and double-check that the veneers look natural and fit correctly. Fine-tuning can be done if necessary. Using durable dental adhesive and a curing light, the dentist will then permanently bond the veneers to the teeth. And, just like that, a beautiful, dazzling smile is born.
Start the Process with Your Denver Dentist Today
The very first step in achieving a show-stopping smile is to set up a consultation with our expert, detail-oriented dentists. Whether you want a full smile makeover with porcelain veneers, or you are looking for a solution that requires a little less commitment and time, our team is here to walk you through the process. Contact Metropolitan Dental Care today to set up an appointment so that we can discuss your cosmetic dental options.