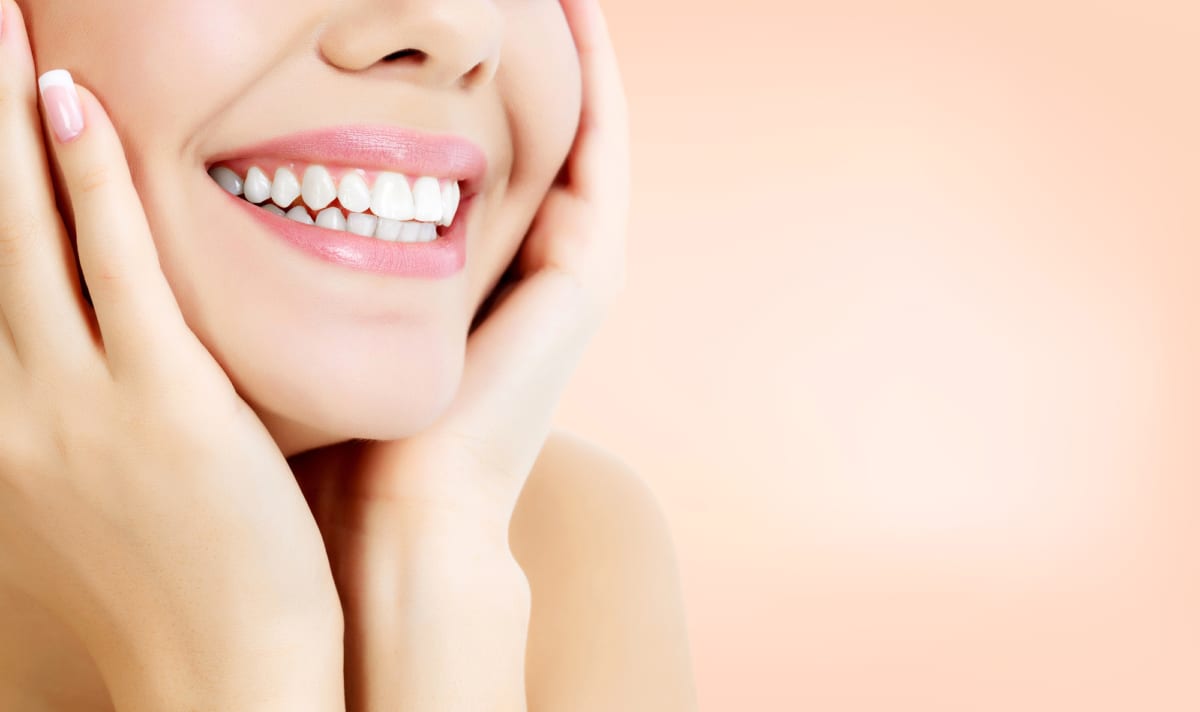 Professional teeth whitening is one of the most popular cosmetic treatments at Metropolitan Dental Care. This procedure can dramatically brighten your smile by several shades in just one hour. Of course, there are numerous other teeth whitening products available as well, which can be found in every oral healthcare aisle across the United States. With so many options, how can you know which products or treatment are right for you? There are several misconceptions when it comes to brightening your smile. Here, our team discusses (and debunks) common myths about teeth whitening in Lone Tree.
Myth #1: Teeth whitening harms your enamel.
Dentist-supervised whitening does not harm the teeth in any way. The gel applied to the teeth contains hydrogen peroxide and oxygen-rich molecules which penetrate deep into the internal layers of the teeth.
Some over-the-counter whitening products can be too abrasive, resulting in damaged enamel if used for long periods of time. Therefore, if you are thinking about whitening your teeth on your own, be sure to ask your dentist which products he or she recommends.
Myth #2: If you have sensitivity, you shouldn't whiten your teeth.
Many patients avoid teeth whitening because they have sensitive teeth. True, teeth whitening can heighten temperature sensitivity, but there are plenty of ways to prevent this problem from occurring. For example, desensitizing toothpastes and gels can be applied ahead of time to reduce the risk of sensitivity. We also place a rubber guard over the gums before bleaching your teeth to protect them from the peroxide gel.
Myth #3: All teeth whitening products are the same.
This could not be further from the truth. There is a vast difference between professional teeth whitening systems and store-bought products. In fact, there are even differences among the systems used in a dental office. For example, the concentration of the bleaching gel can be purchased in varying strengths to accommodate your specific needs.
Myth #4: The results of teeth whitening are permanent.
Professional teeth whitening in Lone Tree can offer long-lasting results, but eventually, your teeth will need to be treated again to maintain your results. This is because the standard American diet is fully of staining agents, such as tea, coffee, colas, berries, tomato sauce, and similar foods. Avoiding these foods and steering clear of tobacco products can help keep your teeth whiter longer.
Myth #5: Anyone can have their teeth whitened.
While most patients are excellent candidates for teeth whitening in Lone Tree, there are simply some instances when it is not recommended. For example, some patients develop discoloration as a result of enamel erosion. As we age, the underlying layer, the dentin, begins to show through, resulting in a yellowed appearance. In other instances, patients may have intrinsic staining caused by medications, trauma, or health conditions. In these cases, teeth whitening would not be effective. If this describes you, don't lose hope! We offer alternative cosmetic options, such as dental bonding and porcelain veneers, which can deliver a brighter, whiter smile for years to come.
Learn More about Teeth Whitening in Lone Tree
Are stained or discolored teeth keeping you from smiling? If you are interested in teeth whitening in Lone Tree, schedule a consultation at Metropolitan Dental Care. We are also proud to serve the communities of Denver, Centennial, Parker, and Highlands Ranch. Contact your Lone Tree dentist online or call us at 303-534-2626.