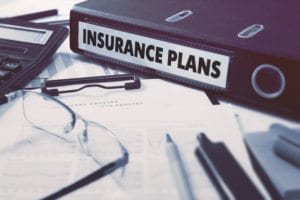 We believe that dental care should be accessible and affordable for everyone. If you have dental insurance, it's a contract between you, your insurance company, and possibly your employer. We're not a part of that contract. However, we'll do what we can to make sure your benefits are maximized for optimal reimbursement.
Your insurance company may ask for case notes, x-rays, and other records when determining coverage for your procedures. Our front office team is experienced and equipped to compile these records in a timely manner so that you can deliver them to your insurance company.
If you have questions about how our dental office works with your insurance company, call 303-534-2626 to speak with a friendly staff member in our Denver, CO office.
Not all policies are the same. However, most dental insurances cover two preventive care visits per year and a percentage of necessary restorative treatments. What happens when your financial responsibility is more than you can afford? Or when you need a procedure that isn't covered by insurance at all? To help patients in these situations, we accept credit cards and work with third party financing institutions that focus solely on patient loans.
Maximize Your Benefits
Most insurance policies run on a calendar year, which means from January 1st to December 31st. Some patients don't realize that their benefits don't carry over when the year ends. This means that if you don't use your benefits for the year, you lose them. If you're guilty of putting off your much-needed dental work until the end of the year, it's best to get the ball rolling and schedule your work now at Metropolitan Dental Care. Scheduling is easy. Just call our Denver office in Colorado to make an appointment with one of our experienced dentists. Our front office staff makes the scheduling process stress-free for you.
If you're not sure whether your insurance policy covers the procedure you need, we'll estimate your co-pay and collect the necessary records and paperwork that your insurance company will need. If you have questions about how to file your claim with your insurance company, just ask! We will be happy to help you work through the process.
Payment Options
When you book your procedure at Metropolitan Dental Care, we'll provide you with a treatment plan that includes a very detailed estimate of out-of-pocket expenses and how much your insurance plan may cover.
We don't want expenses to hold you back from receiving the dental work that you need. Therefore, we offer interest-free payment plans. You can choose between a six-month or 12-month plan. We partner with Wells Fargo bank to make this an option for our patients. Expect to pay or finance your out-of-pocket portion at the time of your procedure.
Wondering how you'll afford your dental treatment? Call and talk to one of our insurance experts today. Call 303-534-2626 to have all your dental insurance questions answered by a knowledgeable and experienced staff member in Denver, CO.