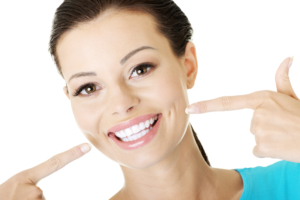 Men, women, and teenagers alike wish for the perfect smile. Thanks to new discoveries in dentistry, the perfect smile is now attainable! One of the most popular methods of improving your smile is teeth whitening. Whitening toothpaste, gel, and mouthwash are available at any general merchandise store, but for immediate, effective, and safe results, you should visit our experienced dentists at Metropolitan Dental Care.
Our dental office offers professional teeth whitening for those with a healthy but stained or discolored smile. Choose between a one-time, in-office whitening treatment or a convenient at-home treatment.  Contact our friendly staff today at (303) 534-2626 to schedule your appointment.
Causes of Teeth Staining
The most common causes of tooth discoloration include:
Drinks: Over time, coffee, tea, soda, wine, and sports drinks can stain teeth.
Foods: Tomatoes, blueberries, beets, and curry all cause tooth discoloration. (But that doesn't mean you have to stop eating them!)
Tobacco use: Whether you smoke or chew tobacco, both your dental and physical health are affected. Staining is just one of those ways. Small particles from tobacco products stick to and build up on the pores of teeth, resulting in yellowed teeth.
Poor dental hygiene: Inconsistent or improper care of your teeth allows stain-causing substances to discolor your smile even further.
Medical treatments: Blood pressure medications, chemotherapy, antihistamines, and some antipsychotic medications can cause teeth stains to develop.
Age: As people get older, the enamel on their teeth becomes weaker. When this happens, dentin – the yellow-colored, core tissue of the teeth – becomes exposed.
Genetics: Some people just naturally have brighter or thicker enamel than others.
Our team can help determine the cause of your dental staining, help prevent it, or help treat it with teeth whitening to counteract the staining that the above can cause.
Your Whitening Treatment Options
Before undergoing treatment, our Denver dentist will ensure you are a good candidate by performing a full examination of your teeth and gums.
When it's time for your whitening, you can choose between two options:
In-office treatments
Did you know your teeth can become up to eight shades whiter in just one dental visit? Other benefits of this option include:
Instant results
The use of potassium, nitrate, and fluoride to protect the teeth's natural enamel
Long-lasting effects
Easily maintained with follow-up treatments or home whitening trays
Take-Home Whitening Trays
For a more affordable option, a take-home whitening tray can provide you with visible results in just two weeks. Your Denver dentist will take impressions of your teeth and create a whitening tray that fits perfectly to your top and bottom arches. We'll provide you with opalescence take-home whitening gel, which is offered in three flavors: mint, lemon, and regular. You should wear these trays for anywhere from 30 minutes a day to all night.
Schedule a Visit with Your Denver Dentist Today
Teeth whitening is an affordable, effective, simple solution, and a bright, white smile is just what you need to impress your friends. To learn if whitening is an option for you, contact our friendly team online or by calling (303) 534-2626.