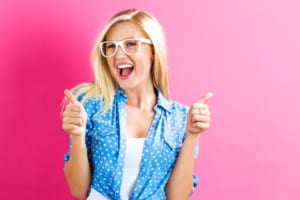 At Metropolitan Dental Care, we understand the value of high-quality dental services. We also know that patients want to get the most out of the money they spend on routine visits. There are a few tips and tricks we can offer up that will help you maximize your time in our chair. Today, our team of professionals will discuss how to get the most out of your dental appointment in Lone Tree.
Bring Your Updated Medical History
These days, more and more individuals are aware of the oral and whole-body connection. Your dental health has a direct effect on your overall health, and vice versa. Therefore, it is important for your dentist to have a full understanding of your medical history. During your first visit, we will obtain your health history for our records. However, if there are any changes, such as an illness or an updated list of medications and supplements, be sure to inform your provider. By doing so, he or she can provide you with the best possible care.
Make Your Team Aware of Any Insurance Changes
If you have dental insurance, it is important to update your dental practice on any changes in coverage. Typically, your insurance company will provide you with a card. Be sure to bring it with you to your appointment so our insurance coordinator can check your benefits and update our records. Our primary goal is to help you obtain the quality care you deserve within your budget.
Bring a Checklist of Concerns
Did your gums bleed the last time your brushed? Has an old crown been feeling sensitive lately? Have you been waking up with headaches? Changes such as these should be reported to your dentist at every appointment. By being aware of these situations, your dentist can work with you to alleviate your discomfort and find a solution.
Consider Taking Notes
Sometimes it can be difficult keeping up with all the information discussed during a dental visit. It's okay to bring a notepad and pen to your appointment – in fact, it is encouraged! Not only will this allow you to jot down the main takeaways of your examination, you can also keep track of any questions you want to ask your doctor.
Be Honest
Too many patients avoid going to the dentist due to fear, shame, or guilt. At Metropolitan Dental Care, we are in the business of saving teeth and preserving your oral health; we are not here to judge. If you can't remember the last time you flossed, just say so. If that twinge of pain has been going on for years, let us know. Our objective is to fully understand your situation so that we can make an educated treatment recommendation to meet your needs.
Show Up on Time
This may not seem like a big deal – but showing up on time to your appointment gives you a significant advantage. We carefully plan out our daily schedule to allow for plenty of time with each patient. If you arrive late, we may not have sufficient time to address all of your concerns.
Schedule Your Dental Appointment in Lone Tree
With this wealth of information, you'll be ready to conquer your dental appointment in Lone Tree! To learn more – or to schedule a visit with a Lone Tree dentist – contact us online anytime or give us a call at 303-534-2626.