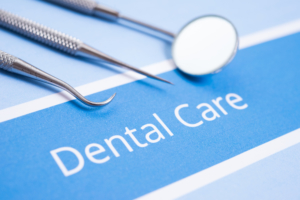 Finding the best Denver dental office isn't as hard as it sounds, but it does take a little work. The best dental practices should shine in several categories. If you are looking for a dental home for you and your family, this overview will provide tips to steer you in the right direction. 
Who are the doctors?
Any dental practice is only as good as its doctors. Even with advanced technology, the best dentists rely on experience, training, and good interpersonal skills to deliver effective oral health treatments. There are several factors to consider when choosing a dentist. 
These can include:
Formal training (dental school)

Advanced training

Years of experience

Number of procedures performed

Customer reviews
The doctors of Metropolitan Dental Care are regional leaders in their respective fields. Dr. Steve Law graduated from the University of Minnesota School of Dentistry. He helped opened Metropolitan Dental Care in 1983 as a founding partner.
Dr. Dawn White graduated from Northwestern University School of Dentistry in 1994. Dr. Anil Idiculla was awarded Top Orthodontist in Colorado by his peers and patients in 5280 Magazine.
Distinctions and Honors
Dentists who go above and beyond what is normally expected are often recognized with awards and other distinctions. For the past 11 consecutive years, our office has been voted Top Doctor by our city's magazine, 5280 Magazine. Each year, the magazine teams up with topDentists, a company that creates nationwide dentist listings, to find the best oral healthcare providers in Colorado. TopDentists asks local dentists: If you had a patient in need of a dentist, which dentist would you refer him or her to?  
Respondents are asked to consider: 
Experience 

Continuing education 

Manner with patients 

Use of new technologies

Results 
Many of the dentists at Metropolitan dental care have earned other distinctions throughout their careers.
Number of Procedures Performed
If your current dentist frequently refers out treatments, that may be a reason to find a new dentist. Your general dentist should be able to perform a wide range of treatments, from periodontal care to cosmetic treatments and restorations. At Metropolitan Dental Care, we are proud to offer a wide range of procedures at our Denver dental practice. Our patients enjoy:
Cavity treatment

Dental cleanings

Exams

Tooth-colored fillings
Veneers

Tooth-colored fillings

Gum contouring

Teeth whitening

Invisalign
Restorative dentistry
Crowns

Bridges

Implants

Gum grafts

Gum surgery
Patient Education
Does your patient experience end when you leave the dental office? The dental team of Metropolitan Dental Care offers online resources so our patients can maintain a healthy smile in between visits. We include topics like how to brush and floss in our blog, and we take the time to provide information on oral health problems and the symptoms to watch for.
Final tips
After reading up on the dentists' bios and skimming the number of procedures that are performed, we recommend visiting the office to see what type of impression the office leaves you with. How does it look? Were you greeted warmly? There are many aspects to consider.
We wish you the best in your search for the best Denver dental office. The right relationship with the right oral healthcare provider can make all the difference in how beautiful and healthy your smile is.
Schedule Your Visit with Metropolitan Dental Care Today 
If you would like to give our award-winning dental practice a try, we're always accepting new patients. To schedule your next appointment, please contact our office online or call (303) 534-2626.