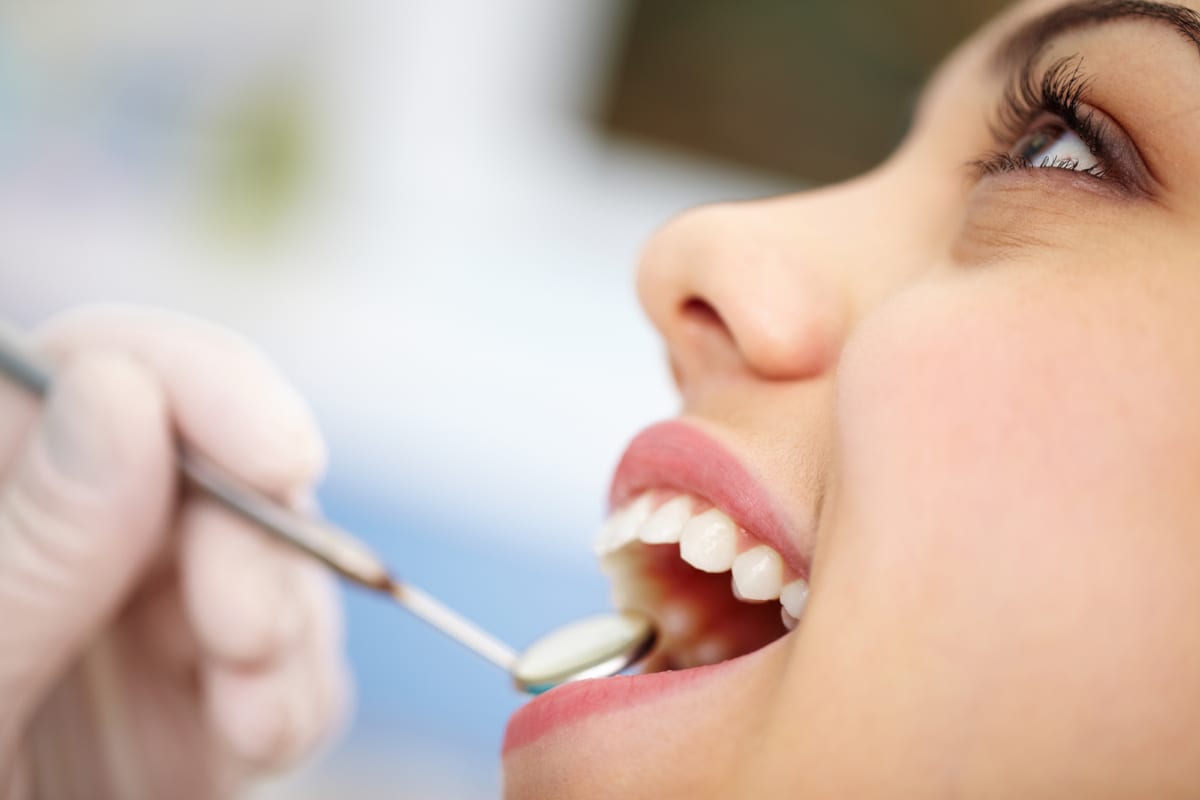 The majority of individuals who visit the dentist regularly have checkups and cleanings twice a year. Although this is common, there is no set rule regarding how often you should see your dentist. Why? Because each and every patient is unique; therefore, you may have different dental needs compared to a friend or family member. Are you thinking about scheduling a dental checkup in Denver? Today, our team at Metropolitan Dental Care will discuss the ideal frequency of examinations and cleanings.
What Does the American Dental Association Say?
The American Dental Association is an organization that seeks to educate dental professionals and patients alike on industry's best practices. In addition to providing consumer information on various oral health products, they also make recommendations regarding dental visits. According to the ADA, patients should have cleanings and checkups regularly, at intervals determined by the dentist. For some, this may be twice a year. Some may need fewer appointments, while others may need more frequent visits.
Factors to Consider
What does your dentist look for when determining the frequency of your dental cleanings and examinations? First, they consider your oral health. For example, some patients rarely develop cavities and have a low risk for gum disease. Others may have a much higher risk for oral health issues, due to health conditions, genetics, or certain medications they may be taking. In addition, your doctor will also look at your overall health. Individuals with autoimmune diseases or diabetes may necessitate more frequent cleanings.
High Risk Factors
While may individuals may benefit from biannual cleanings, some may require cleanings every three to four months. Patients with a high risk of dental disease include:
Smokers
Diabetics
Individuals with a weakened immune system
Pregnant women
Individuals who are susceptible to excessive plaque buildup
Patients currently suffering from active gum disease
Keep in mind that the need for dental cleanings can vary for each individual throughout the course of a lifetime. For example, in times of illness or stress, more frequent cleanings may be necessary. However, when you are in good general health, your dentist may choose to lengthen the time in between visits.
What Happens at Dental Cleanings and Examinations?
When you arrive for a routine dental checkup in Denver, your doctor will perform a full assessment of your teeth, gums, and all surrounding oral structures. He or she will also conduct an oral cancer screening. These evaluations allow your doctor to identify any dental issues early on, before they worsen. Early detection is the key to lifelong oral health.
Once your dental checkup in Denver is complete, your hygienist will perform a thorough cleaning. During this process, he or she will remove tartar, debris, and plaque deposits from the surfaces of the teeth. This will deter harmful bacteria and keep your mouth healthy. Depending on your unique oral health needs, your hygienist may also recommend dental sealants, topical fluoride, or other treatments to keep your teeth and gums looking and feeling their best.
Schedule Your Dental Checkup in Denver
Regular dental checkups can address problems early, saving you money, time, and worry in the future. Ask your dentist how often he or she recommends visits for your particular situation. To learn more, or to schedule an appointment at our practice, contact us online or give us a call at 303-534-2626. Metropolitan Dental Care has served the areas of Denver, Lone Tree, Centennial, Parker, and Highlands Ranch for over 30 years. No matter what your dental needs, we can help.