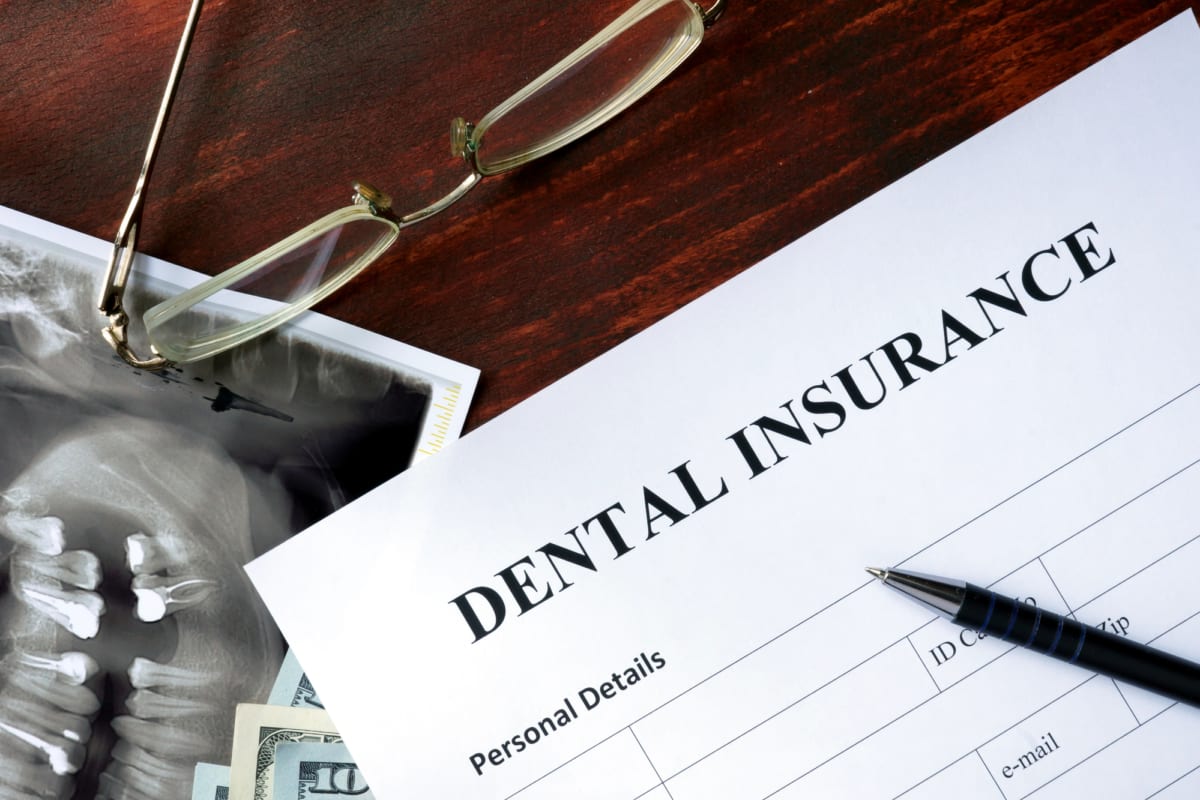 Medical and dental care costs are rising. Unfortunately, so are the deductibles. It can be overwhelming trying to choose a dental insurance plan to meet the needs of your family. If you're searching for an insurance dentist in the Lone Tree area, we invite you to visit Metropolitan Dental Care. Today, our team explores the ins and outs of dental insurance and explains how the process works.
Medical Insurance vs Dental Insurance
When you hear the word "insurance", you may think of your medical coverage, which often covers the cost of a loss. This is insurance in the traditional sense. Dental insurance is a bit different. Most plans are more like a "dental assistance" or "cost-savings" option. For example, if you require a dental crown to restore a tooth, your insurance will likely pay for part of it, while you will be responsible for the remaining amount. Exactly how much you owe will be dependent on the plan that you choose.
What Does Dental Insurance Cover?
In short, it depends. However, it's safe to say that most dental insurance plans do not cover cosmetic dental procedures. There are some instances, however, when insurance may not even cover a procedure that is deemed necessary for optimal oral health. For example, one plan may cover the cost of braces, but may not cover the cost of sealants. Another plan may be the exact opposite.
In many cases, insurance companies will try to pay more for less expensive options. For example, if you require a dental crown, your insurance plan may cover more for a silver amalgam crown over a tooth-colored composite crown. This, of course, doesn't mean the amalgam crown is the better option. It simply means your insurance company is trying to reduce the amount of their payment portion.
One recommendation for finding a decent insurance plan is choosing one that covers preventative care. In other words, routine examinations, cleanings, and annual x-rays should not cost you anything out-of-pocket. Why is this important? Because preventative care can help you avoid more serious oral health issues in the future.
Insurance Plans Accepted by Metropolitan Dental Care
Our team partners with a wide range of dental insurance companies for the convenience of our patients. We believe that patients should be able to choose the dental provider, not the other way around. Therefore, we offer "out of network" coverage as well as "in network" coverage. We are in network with:
Cigna
Humana
Aetna
Blue Cross Blue Shield
Ameritas
Guardian
Assurant
Delta Dental
MetLife
United Healthcare
United Concordia Dental
If you have an insurance plan that is not listed above, we can still treat you. In fact, your benefits may even be better. To learn more, speak with one of our financial coordinators.
What if My Insurance Doesn't Cover My Treatment?
If you do not have dental insurance, or if your plan does not cover your treatment, don't panic. This is the case for many patients. That's why we offer a number of financing options to help you afford the treatment that you deserve. Our financial team can help you determine a payment plan to fit your budget.
Contact Your Insurance Dentist in Lone Tree
If you are looking for an insurance dentist near Lone Tree, schedule a visit at Metropolitan Dental Care. We will work with you to ensure you receive the top-tier care you deserve. Call us at 303-534-2626 or contact us online anytime. We serve individuals and families in Denver, Lone Tree, Parker, Centennial, and Highlands Ranch.