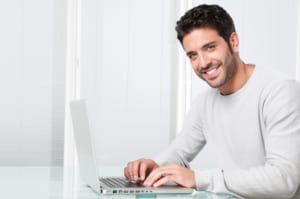 Whether you are new to town or a seasoned resident looking for a change, finding the right dental provider for your needs can be a challenge. In addition to meeting the needs of you and your family, you want a doctor with skill, experience, knowledge, and compassion. Our team at Metropolitan Dental Care has some tips and tricks to offer up when you find yourself asking, "How can I find the best dentist near me in Denver?"
Know the Services You Require
When you have heart disease, you visit a cardiologist. When you have a problem with your foot, you visit a podiatrist. Why should dental care be any different? Did you know there are several specialties within oral healthcare? There are doctors who treat gum disease. There are doctors who perform oral surgery. There are doctors who place braces. There are even doctors who specialize in root canals. At Metropolitan Dental Care, we have a top-tier team of dentists and specialists who can cater to a wide variety of oral health needs. Whether you are interested in straightening your teeth, beautifying your smile, or simply having a cavity filled, we can offer the high-quality care you deserve.
Think about Location and Office Hours
Life has demands. Between family, school, and work commitments, it can be difficult finding time for routine dental care. It is helpful to locate a dental provider who is close to your workplace or your home. This can make attending dental appointments much more convenient. We even offer extended hours on Wednesdays.
Read Patient Reviews
One of the best ways to find unbiased doctor reviews is to read patient testimonials. After all, these are the individuals who have already undergone care with your potential provider. This is an excellent exercise to consider before making your first appointment.
Find Out about Their Financial Policies
Unfortunately, money dictates many of our health choices in life – and the same is true for insurance. Before scheduling your first visit, it is a good idea to find out if the practice you are considering accepts your insurance plan or offers any in-house financing options. At Metropolitan Dental Care, we accept a number of popular dental insurance plans. However, we also believe that insurance – or lack thereof – should not dictate the quality of care you receive. That is why our financial team works with every patient to determine a payment plan that will work best for their budget.
Schedule an Initial Visit
Once you have completed all the above steps, schedule a visit! During your initial consultation, ask the dentist questions that are important to you and your oral healthcare. A few things you may want to ask include:
How long have you been in practice?
Where did you go to school?
Where did you perform your residency?
How many procedures do you perform in a week?
How often should I have my teeth cleaned?
What treatments do I require to preserve my oral health?
Contact Us for More Information
Choosing a dentist can be a process, but one that is well worth it in the long run. Our Denver dentists strive to deliver unparalleled care to our community every day. In addition to Denver, we also serve the surrounding towns of Parker, Highlands Ranch, and Centennial. The next time you ask, "How can I find a dentist near me in Denver?", consider scheduling a visit at our practice. Contact us online or give us a call at 303-534-2626.