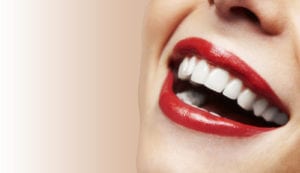 Have your teeth become yellowed and stained over time? Staining agents in the modern diet combined with the passage of time can take a toll on your smile. If you are looking for professional teeth whitening in Denver, our team at Metropolitan Dental Care can deliver! Dentist-supervised teeth whitening can lighten your natural teeth up to eight shades, offering a dramatic outcome. Best of all, we can offer a convenient solution that will fit into your busy schedule. Today, we will explore the facts and myths about teeth whitening so you can choose an option that is right for you.
Types of Dental Staining
Before exploring teeth whitening Denver, let's talk about the types of staining that can occur. First, extrinsic stains affect the outer layers of the tooth structure. This type of discoloration is primarily due to the consumption of dark-colored foods and beverages, such as coffee, tea, red wine, berries, and fruit juices. Luckily, extrinsic stains respond remarkably well to teeth whitening. Intrinsic stains affect the innermost layers of a tooth, and are typically the result of medications, genetic conditions, or trauma. Unfortunately, intrinsic stains are not improved with teeth whitening. Patients who have this type of discoloration should consider alternative methods, such as porcelain veneers or dental bonding.
How Does Teeth Whitening Work?
The bleaching gel used to whiten teeth contains either hydrogen peroxide or carbamide peroxide. When applied to the teeth, a chemical reaction occurs; the oxygen molecules within the gel actively break apart the bonds that cause staining.
Teeth Whitening Options
Let's face it. You will never run out of teeth whitening options. The question is, which should you choose? Here, we will explore the most common types of teeth whitening so you can be well-informed when making your decision.
Store-Bought Products
Pharmacies, department stores, and grocery stores across America are carrying a variety of teeth whitening products. From toothpastes to rinses to strips, the choices can be overwhelming. It is important to understand that many of the whitening products sold over-the-counter can be quite abrasive. If you do opt for a store-bought product, make sure it has the ADA Seal of Approval. These items have been proven safe and effective in clinical trials.
At-Home Professional Teeth Whitening
Dentist-supervised teeth whitening is certainly the safest (and fastest) way to brighten your smile. Many of our patients choose the convenience of whitening their teeth in the comfort of their homes. To begin, we will fabricate a set of custom bleaching trays for you. We will them provide you with a concentrated bleaching gel, which you will place inside the trays before inserting them in your mouth. Depending on the strength of the gel, you may be required to wear them for 30 minutes twice a day, or overnight. Whatever method you choose, you can enjoy a dramatically brighter smile in about one to two weeks.
In-office Professional Teeth Whitening
Patients may also choose to have their teeth whitening performed in one session in-office. During this appointment, a clinician applies a bleaching gel with a higher concentration of hydrogen peroxide. The gums will be protected with a barrier to prevent any discomfort or sensitivity. Typically, this type of whitening is completed in three 15-minute sessions. The result is a dramatically whiter smile in under one hour.
Who is a Candidate for Teeth Whitening?
Anyone who wishes to improve the aesthetics of their smile can consider teeth whitening. However, it is important to note that patients should be free of periodontal disease and extensive decay. Therefore, these problems should be addressed before pursuing cosmetic treatments.
Furthermore, if you are combining teeth whitening with other cosmetic procedures, whitening should be performed first. That way, any restorations can be color-matched to your new, brighter smile.
Learn More about Teeth Whitening in Denver
Interested in a more brilliant smile? Schedule an appointment with a To learn more, contact us online or call us at 303-534-2626.