Welcome to our Home, where we are Demolishing the Stigma "I Hate the Dentist".
By: Rachel Baer, Front Desk Lone Tree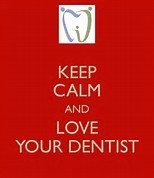 When you walk into Metropolitan Dental Care, we want you to know that we are welcoming you to our home.  Let us take care of you while you are here!
Being a new employee to the office, I have learned a lot about the ins and outs of the practice. What I think is the most intriguing part of transitioning to a new office, is having the opportunity meet all the patients.  You come in and we ask how you are, and we learn about you.  You return six months later, and it's like no time has passed.  You are family to us.
On the phone, or face-to-face when you walk into the Lone Tree office, or the Downtown office for your appointment, we love learning about you and your life.  We enjoy getting to know you, seeing how your kids are doing, how your most recent holiday was, and what you're up to for the holidays.  After 32 years in practice, we just want to take a minute and thank you for choosing us to take care of your dental needs, and for referring your friends and family to the office.
Although we love having you here, we know that some of you don't always feel the same way.  Coming to the dentist is an experience that many people fear. In fact, according to Peter Milgrom, DDS, approximately 5% to 8% of Americans avoid dentists out of fear.  Dr. Milgrom is the director of the Dental Fears Research Clinic at the University of Washington in Seattle.  Go check out his article.  It has some great tips on how to prepare for your next dental visit if you're feeling anxious.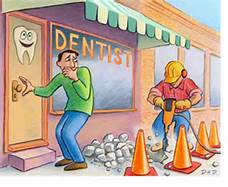 While it is common to be afraid of the tools and the loud noises of the dental instruments, we want to ease your fears and assure you that we will be there for you every step of the way.  At Metropolitan Dental Care, our highly-trained expert staff is also well-trained in making sure our patients are comfortable and relaxed.  We offer nitrous oxide (otherwise known as laughing gas) for our nervous patients, as well as IV sedation with a nurse anesthetist, if you want to be put under for a procedure.  At our office we have televisions in every operatory, and you are also welcome to bring your iPod- or music player with headphones to help you relax.  The Metropolitan Dental Comfort Protocol is something we place a lot of importance on.
At the end of the day, it's simple.  We want you to feel "at home" with us at our office.  We can't stress that enough.  We take great pride in hearing our patients remark over the years that they actually enjoy coming to the dentist.  Let us help you "Demolish the Stigma" of "I hate the dentist".  We hope you will look forward to your next visit at Metropolitan Dental Care.