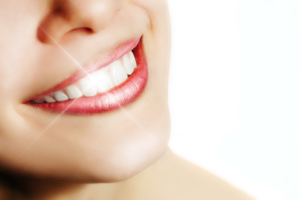 A smile makeover at Metropolitan Dental Care can dramatically enhance your appearance. This treatment combines two or more cosmetic procedures. Tailored to your individual needs and preferences, a smile makeover can help you achieve the look you desire so you can be self-assured and confident. Today, your Denver dentist explores some of the most popular procedures included in a smile makeover.
Are you looking for ways to boost your confidence and enhance the appearance of your smile? Schedule a smile makeover consultation today by calling us at 303-534-2626.
Professional Teeth Whitening
Staining agents in the modern diet can discolor the enamel – the outer layer of the teeth – over time. Teeth whitening can dramatically brighten the color of your smile. In fact, your teeth can be lightened by up to eight shades in a single appointment. Patients can choose between in-office or at-home bleaching, based on their own personal needs or preferences.
Dental Bonding
Cosmetic bonding involves the application of tooth-colored composite resin. This can conceal chips, cracks, fractures, and even the appearance of slightly misaligned teeth. Intrinsic stains – discoloration that occurs deep within the tooth structure – do not respond to teeth whitening. In these instances, dental bonding can be used instead. Bonding can be completed in under an hour by your Denver dentist.
Porcelain Veneers
One of the most popular cosmetic dentistry treatments, porcelain veneers cover the front surfaces of the teeth. These thin (yet ultra-strong) ceramic shells can be custom-shaded to the neighboring teeth for a seamless appearance. Typically, veneers can be placed in two office visits. They usually last between 10 and 20 years with proper care.
All-Ceramic Dental Crowns
If a tooth has damage, it may require a crown for strength and reinforcement. Unlike a veneer, which only covers the front surface of a tooth, a dental crown fits over the entire tooth structure. At Metropolitan Dental Care, our custom crowns are fabricated from medical-grade ceramic. Dental ceramic reflects light in the same way that natural enamel does. As a result, patients can choose a restoration that offers both strength and beauty.
White Composite Fillings
In the past, dental fillings were made from amalgam – a mixture of silver, tin, mercury, copper, and zinc. While these were effective for treating caries (cavities), they did not blend in with the surrounding tooth structure. We now offer tooth-colored fillings, which are made from composite resin. Not only does this material match the natural teeth, but it also requires less removal of enamel. Many of our patients decide to replace their old silver fillings with white composite ones for a healthier, more beautiful smile.
Orthodontic Treatment
Crooked, overlapped, or gapped teeth can detract from a beautiful smile. Orthodontic treatment can straighten the teeth and even make them easier to clean. Dr. Anil J. Idiculla, our on-staff orthodontist, offers both traditional braces and Invisalign® for a healthier, more attractive smile.
Gum Recontouring
Sometimes the teeth may be covered up with excess gum tissue. This is often referred to as a "gummy smile", and it can make the teeth seem short, small, or boxy. Dr. Mike Norouzinia performs gum recontouring to remove excess gum tissue and sculpt the remaining gum line for a more natural-looking appearance. Gum recontouring can be performed as a standalone procedure or in conjunction with bonding or veneers.
Contact Your Denver Dentist about Your Smile Makeover
Are you ready to take your first step to a more attractive, more balanced smile? Schedule a smile makeover consultation with your Denver dentist. Call Metropolitan Dental Care today at 303-534-2626 or contact us online anytime.