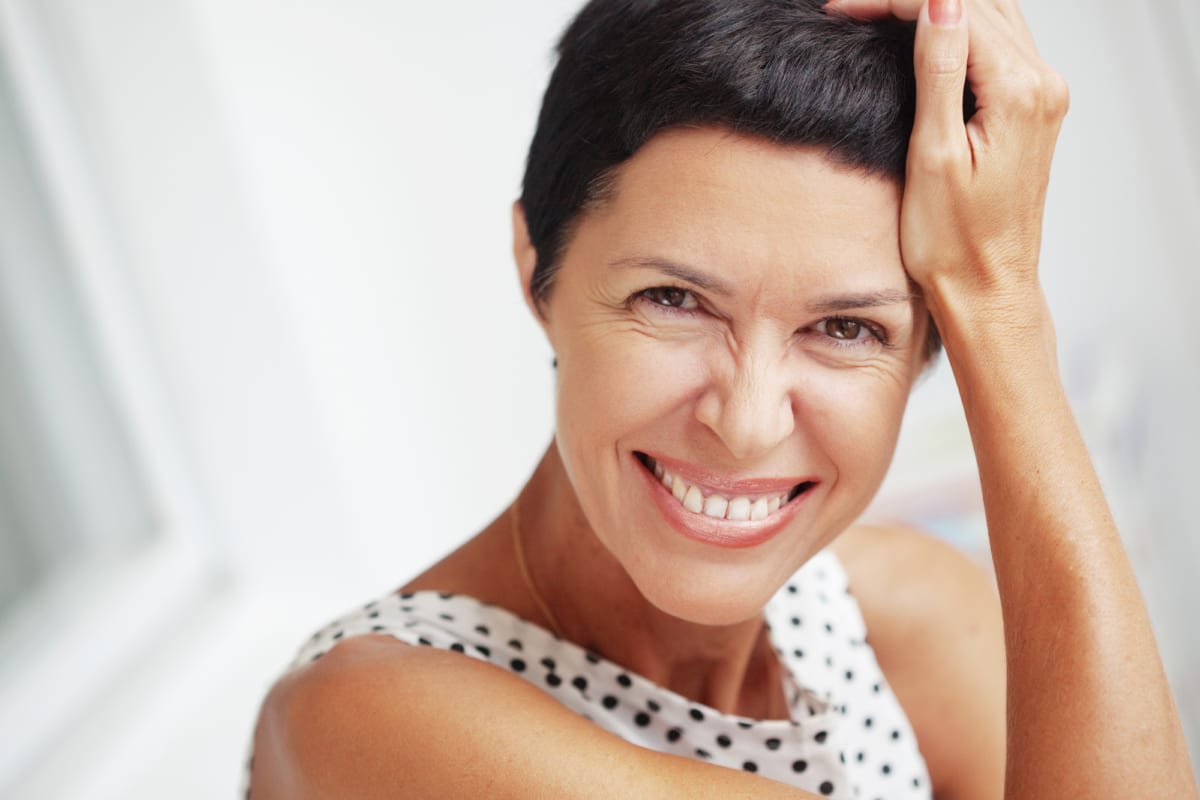 You may think that porcelain veneers are only for the rich and famous, but that couldn't be farther from the truth! At Metropolitan Dental Care, we regularly help Denver patients just like you achieve a total smile makeover through porcelain veneers. If you're interested in treatment, but have questions about the costs involved, keep reading. Learn more about investing in a straighter, whiter smile (available in just two visits!) through this popular cosmetic treatment.
Our team of Denver dentists offers cosmetic dentistry services, including dental veneers. We can help you tailor a cosmetic treatment plan that fits your smile goals and budget. To schedule your cosmetic consultation, and receive a personalized veneers cost estimate, contact our Denver, CO practice today.
What do the treatment costs cover?
Teeth veneers are thin covers made of durable porcelain material that your Denver dentist uses to camouflage cosmetic flaws in healthy teeth. Veneers are securely placed on the visible area of teeth seen in the smile. Usually, dental veneers can completely correct the following cosmetic issues in teeth that are:
Chipped or superficially cracked
Stained
Unevenly spaced
Misshapen
Dull
Darkened or discolored
On average, this non-invasive treatment takes just two appointments at our Denver dental practice. To begin, your dentist takes impressions and/or 3D images of your teeth to aid the dental laboratory in the fabrication of the designs. Next, your dentist preps the teeth by removing thin layers of enamel, in order to help the veneers bond to the tooth, as well as to ensure that the veneers will fit as naturally as possible. Temporary veneers are usually placed until the final, customized veneers are complete. Then, your Denver dentist uses a dental bonding agent to adhere them to the natural teeth. Final tweaks to the shape and size of the veneers are completed before you are ready to go with your new, long-lasting smile. Today's veneers can last up to almost 20 years with proper oral care and maintenance.
How much do veneers cost?
Porcelain veneers offer the look of a total smile makeover—with one quick treatment. Because of this, they are usually more expensive than other cosmetic treatments. While their lifespan is quite long, veneers are not permanent; they do have to be replaced after years of normal wear and tear. This is because the amount of enamel that is removed in order to place veneers is significant, and leaves your teeth too vulnerable to be unprotected without veneer covers. When calculating costs, it's important to remember this, and factor in long-term maintenance costs for this treatment.
It's also important to note that dental veneers are usually not covered by dental insurance because they are a cosmetic treatment. Every dental insurance policy is different, so it's a good idea to check with your provider to learn about any possible discounts or savings programs they may offer to help you afford the cost of treatment.
The cost of veneers depends on the material, size of the veneer, and location that you get them placed. On average, porcelain veneers in Denver cost anywhere from $900 to $2,000 per tooth. At your cosmetic consultation, your Denver dentist can offer a more exact estimate, based on your individual smile.
How can I receive a custom Denver veneers cost estimate?
Investing in your smile can radically change your confidence and appearance. If you are interested in dental veneers and want to receive a more custom treatment estimate, reach out to Metropolitan Dental Care to schedule a cosmetic consultation with our team of experienced Denver dentists.