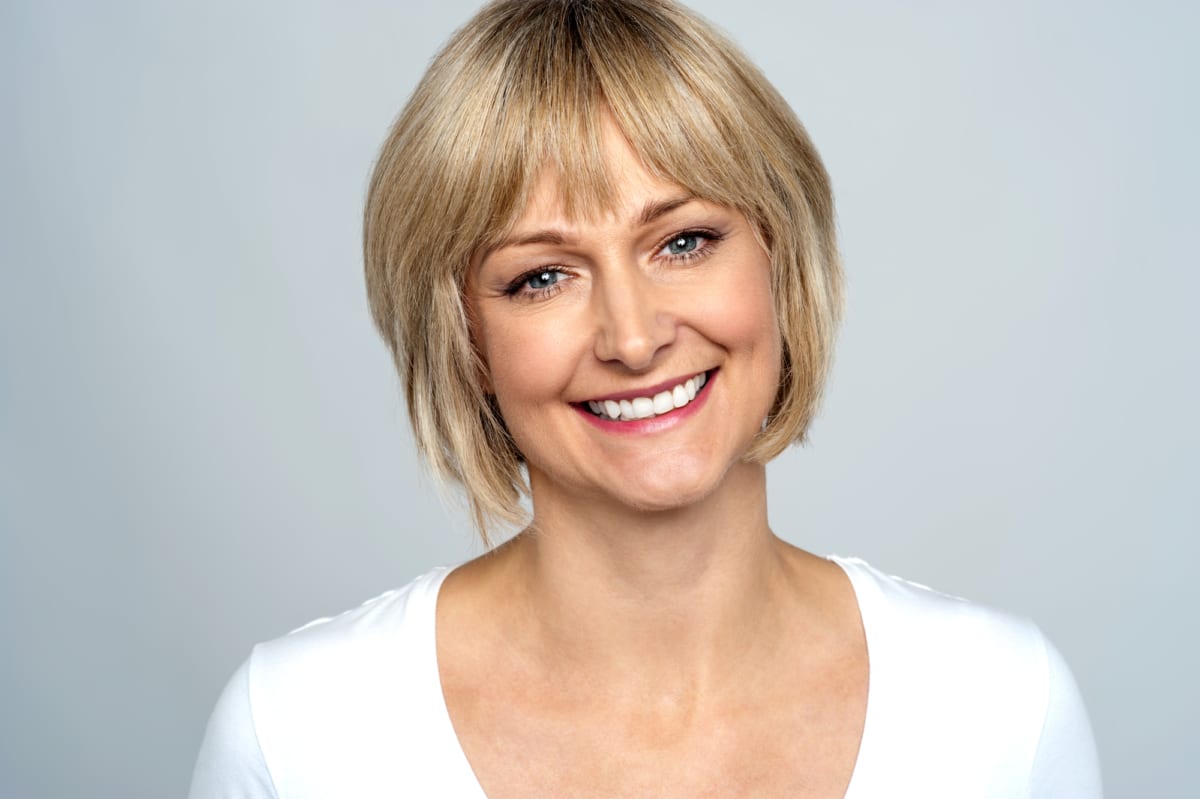 Are your teeth discolored? Do you have a gummy or uneven smile? Are chipped teeth keeping you from feeling your best? No matter what aesthetic problems you have, a smile makeover by your cosmetic dentist in Denver, CO can help you achieve the appearance you desire. This treatment combines two or more cosmetic procedures for a dramatic outcome. Because each patient is unique, every smile makeover will be different. While some individuals may combine gum contouring with porcelain veneers, others may wish to straighten their teeth with Invisalign and brighten their smile with professional teeth whitening. Here, your Denver dentist at Metropolitan Dental Care discusses benefits of a smile makeover.
#1: A smile makeover can give you a boost in confidence.
One of the most obvious benefits of a smile makeover is how good it will make you feel about your appearance. Many of our patients tell us that they gained a significant amount of confidence once their smile makeover was complete. In fact, many of them rediscovered the joys of going on dates or out to dinner with friends and family. Whether you have uneven gums or chipped, stained, gapped, or misaligned teeth, your cosmetic dentist in Denver can offer a personalized treatment plan to effectively meet your needs.
#2: You can make an excellent first impression.
According to a recent study, 96 percent of Americans believe that an attractive smile is key for being successful professionally and romantically. Whether we like it or not, our smile is one of the first things others notice about us – and first impressions are important.
#3: You can enjoy a whiter, brighter smile.
Whether you choose professional teeth whitening or dental restorations such as porcelain veneers, all-ceramic crowns, or tooth-colored fillings, our primary focus is delivering a natural-looking, bright, white smile. When your teeth are balanced, uniform, and dazzling, you will look more youthful, vibrant and attractive.
#4: A smile makeover offers streamlined treatment.
From a treatment planning standpoint, smile makeovers maximize your time and budget. This comprehensive procedure combines all cosmetic treatments into one plan, so your doctor can perform each step in an order that makes the most sense. For example, if you wish to whiten your smile and also have veneers placed on the upper front teeth, you will need to whiten your smile first so your custom restorations can be matched to your new natural tooth shade. During a consultation, your cosmetic dentist in Denver can talk with you about your unique aesthetic goals, then recommend a treatment plan that will meet your needs as conservatively as possible.
#5: A smile makeover can improve your health and function, too.
While the primary goal of a smile makeover is to improve the aesthetics of your smile, you may enjoy certain health benefits as well. For example, any new restorations will be designed to improve your bite and enhance your chewing function. As a result, your overall oral health can be improved.
Contact Your Cosmetic Dentist in Denver
Are you considering a smile makeover? If so, schedule a visit with your cosmetic dentist in Denver. At Metropolitan Dental Care, we have been serving our community for over 30 years, and we are proud to provide top-tier dental care to families in Denver, Parker, Centennial, and Highlands Ranch. Contact us today at 303-534-2626.