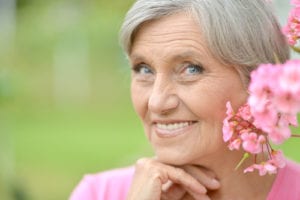 Are you facing multiple dental issues? Have you been avoiding the dentist because you're afraid your oral health has spiraled out of control? With full mouth restoration in Lone Tree, you can improve your smile and your health. At Metropolitan Dental Care, our doctors can combine two or more procedures for a comprehensive full mouth reconstruction. No matter how complex your dental problems, our team can help.
Full Mouth Restoration vs Smile Makeover
Oftentimes, the term "full mouth restoration" is used interchangeably with "smile makeover". While some procedures may overlap between these two treatments, they have very different goals. A smile makeover is purely cosmetic in nature and is intended for patients with healthy teeth and gums who simply want to enhance the aesthetics of their smile. In contrast, full mouth restoration is focused on delivering optimal health and function. Patients who have damaged, decayed, or missing teeth are excellent candidates for full mouth restoration.
Personalized Treatment for Optimal Oral Health
Each individual who walks through our door has a unique set of dental needs. One patient may have extensive decay. Another may have several missing teeth. Someone else may be suffering from periodontal disease. In all of these instances, full mouth restoration can be beneficial. Because each patient is different, every treatment plan will be specifically designed to meet their needs. Therefore, no two full mouth restorations will be the same. By designing personalized treatment plans, we can provide the most comprehensive dental care available.
Common Procedures in Full Mouth Restoration
Most of the procedures used in full mouth restoration are restorative in nature. Here, we will explore some of the most common treatments:
Composite fillings: Tooth-colored to match your smile, composite dental fillings can repair mildly damaged teeth and small cavities.
Dental crowns: If you have moderate to severe dental damage or decay, a dental crown can be used to reinforce the natural tooth structure. A crown is a dental restoration that fits over the entire tooth.
Root canal therapy: When decay has compromised the pulp chamber, root canal therapy is required to repair the tooth. This procedure involves removing the infected tissue inside the tooth and filling the canals with a specialized dental material.
Extractions: Occasionally, a tooth is simply too damaged to be repaired. Although we prefer to save natural teeth when possible, extractions are sometimes necessary to preserve your oral health.
Dental implants: When natural teeth are lost due to trauma, decay, or gum disease, dental implants can be used to replace them. Because implants replace the roots of the teeth, they are considered the most superior teeth replacement option available today.
Dental bridges: Patients who are missing a row of teeth can benefit from a dental bridge, which is comprised of two dental crowns with artificial teeth in between them. At Metropolitan Dental Care, we also offer implant-supported bridges.
Dentures: For those missing most or all of their teeth, we offer partial and full dentures. These prostheses can be supported by dental implants for a more stable outcome.
Periodontal therapy: Patients with gum disease can undergo a variety of periodontal treatments, performed by our in-house periodontist, Dr. Mike Norouzinia.
Streamlined Procedures for Conservative Treatment
Full mouth restoration in Lone Tree achieves optimal oral health through the most conservative means possible. Because we are planning your entire treatment from beginning to end, we can deliver incredibly streamlined treatment. This can help you avoid more extensive procedures and higher costs associated with piecemeal treatments over time.
Learn More about Full Mouth Restoration in Lone Tree
If you are embarrassed or worried about your oral health, schedule a consultation with one of our Lone Tree dentists. Metropolitan Dental Care is also proud to serve Parker, Highlands Ranch, and Centennial. We can help design a personalized plan that will meet your needs and budget. Call us at 303-534-2626 or contact us online.