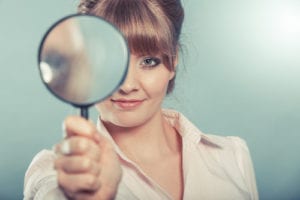 Finding a Denver dentist for you and your family can be a daunting task. With countless options available, how do you choose the one that's right for you? It's important to have a doctor with knowledge and experience, yet it's equally significant to find a provider that is kind, compassionate, and understanding. If you are seeking a dental office in Denver, we sincerely hope you will pay us a visit at Metropolitan Dental Care. Our entire team strives to create an atmosphere of comfort, friendliness, and relaxation. We enjoy fostering relationships with existing and new patients alike. Today, we will discuss five key things you should look for when shopping for a new dental office.
The Doctor's Education
Let's face it. No matter how many amenities an office provides, the most important thing is the skill, knowledge, and education of your doctor. General dentists should have obtained a degree from a four-year accredited dental school and should be licensed by the state in which they practice. Specialists, such as orthodontists, periodontists, and oral surgeons, will have completed another two- to three-year residency in their chosen area of focus. When you are shopping for a dental office in Denver, be sure to ask your dental provider about his or her educational background.
The Staff's Training
Doctors, hygienists, assistants, and other members of the clinical team should attend regular continuing education courses. Not only does this help keep their licenses current, but it also helps them stay up to date on the latest techniques and technologies. The field of dentistry is constantly changing. It is important for those on your dental team to stay current with those changes.
A Welcoming Atmosphere
When it comes to a dental office, you should choose a practice that makes you feel at home. You can usually tell the first moment you walk through the door if the staff is warm and welcoming. At Metropolitan Dental Care, we consider our patients extended family. We know what we would want for our loved ones, and we strive to deliver that same quality of care to our patients every day.
A Clean and Organized Space
Operating a dental office properly involves adhering to a variety of regulations, such as disinfecting and sterilization procedures. When you visit a dental office, it should be clean and well organized. Check the treatment rooms. Are they stocked with gloves and sterile instruments? Look at the corners of the room. Are they free of dust and dirt? The staff should take special care to provide a safe, clean environment.
Excellent Communication
One thing that is often overlooked by potential patients is the quality of communication. First, the patient should be well-informed. During the initial consultation, it is important to feel heard. That is why our doctors take time with each patient, to get to know them and understand their unique goals. At the end of the visit, you should have a detailed idea of your diagnosis and treatment plan, including timelines and fees. Additionally, your doctor should be equipped to communicate with other members of your dental team when necessary. Proper communication is the key to running a successful practice.
Call Us to Learn More
If you are shopping for a dental office in Denver, consider stopping by our practice. Metropolitan Dental Care is proud to serve Denver, Centennial, Highlands Ranch, and Parker. To schedule an appointment, call us at 303-534-2626 or contact us online.