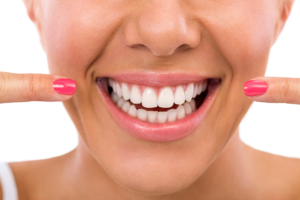 What's worse than a cavity? How about having it filled with unsightly silver mercury that stands out in your mouth for the world to see? Yikes! Even if you have to deal with tooth decay, it's not as bad as you might think since you can choose a white filling. These fillings have grown in popularity over the past several decades because of the benefits that they boast.
At Metropolitan Dental Care, any one of our talented dentists can use this option for damaged teeth to improve their appearance and enhance function. White fillings can help restore your oral health and make you feel more confident with your smile. To ensure you make the right choice, here are five reasons why you should choose white fillings.
Natural Appearance
What's the top benefit of white fillings? They look so natural because they match the surrounding teeth for a seamless look. Since the filling is made from a composite resin, it reflects light similar to your own teeth.
Our practice takes the time to choose the right shade to ensure the color matches your teeth for better results. Unlike silver fillings, they're not noticeable, so when you smile, all anybody sees is your beautiful, healthy teeth!
Strong and Durable
Glass and quartz make these fillings extra strong and durable. You don't have to worry about chewing or biting down on hard items since these fillings stay in place. They're built to handle wear and tear to make them a long-term restorative treatment. In most cases, you can expect this type of filling to last seven to 10 years.
Healthier Option for More Vulnerable Groups
One of the biggest drawbacks of silver fillings is the fact that they contain mercury. While most people don't have a problem with this metal, for some people, it can adversely affect their health. Small amounts of mercury vapor can be released into the body every time you eat or drink, which can travel throughout the body.
Therefore, vulnerable groups like pregnant women, the elderly, and people with allergies or sensitivities to metal are ideal candidates for composite resin fillings. This type of filling tends to be safer for virtually everybody, which is why we recommend this option over traditional fillings. Now, that's peace of mind!
Provides Additional Structure
Need another reason to choose composite fillings? How about the fact that they provide additional structure to your decayed, broken, or damaged teeth? The filling adds strength to help you maintain more of your natural tooth structure. Your teeth are left stronger and healthier after treatment for one less thing for you to worry about.
Versatile Restoration
Did you know that white fillings aren't just used for cavities? This treatment is routinely used for small chips and breaks, similar to veneers, especially in emergency situations. Since these fillings are so natural-looking, they can easily cover these small cosmetic issues. In some cases, they are used for slightly crooked teeth to give them a straighter appearance. Regardless of why you need the filling, you are left with a great-looking smile. 
Contact Our Office
Are you interested in learning more about white fillings? Give our office a call at (303) 534-2626 or visit us online. Our dental team is more than happy to schedule you for a consultation to assess your oral health and determine if this treatment is appropriate to meet your needs.