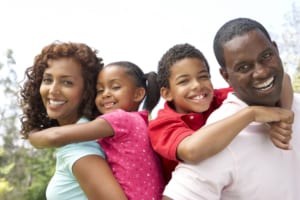 Choosing a dentist for yourself is one thing. But selecting a provider for your entire family can be a bit overwhelming. You want to make sure everyone's needs are met. If you are searching for a family dentist in Lone Tree, there are a few things you may want to do to narrow down the selection process. Today, our team at Metropolitan Dental Care explores five things to consider when choosing a family dentist.
Specific Needs
When choosing a family dentist in Lone Tree, think about the specific dental needs you and your family have. For example, if you have periodontal issues, choose a practice that offers gum treatments. If your partner is considering veneers, find a doctor who excels in cosmetic dental treatments. If your child grinds or clenches his or her teeth, locate a dentist who offers bruxism treatment. This will ensure you will be receiving the high-quality care your family deserves.
Education and Experience
It is always a good idea to learn more about your potential provider. Do not be afraid to ask him or her about their educational and work history. For example, find out where your doctor attended dental school. Ask about his or her residency and find out how long he or she has been in practice. These are all useful questions to ask when determining if a provider is right for your family. You can even visit your state's dental board online, where a detailed background and history is kept on every licensed professional.
Reputation
When choosing a family dentist in Lone Tree, one of the most important things to evaluate is the reputation of your potential provider. Is he or she well-respected? What are other dental professionals saying about him or her? The best way to learn about the dentist's reputation is to ask other individuals in the community about their recommendations or experiences.
Read Patient Testimonials
The internet is a wealth of information. When it comes to hearing from those who have already undergone treatment by your potential provider, the web is a great place to start. Many websites include a page of patient testimonials. However, reviews can be found through a simple web search as well.
Schedule an Appointment
If you've done all the legwork to narrow down your choices, consider scheduling a visit. While a provider may sound good in black and white print, it almost always takes a personal introduction to know if a particular practice is right for you. During this visit, you will have time to chat with team members and doctors to get a feel for the practice and its philosophies. You may also wish to bring along a list of questions to ask, such as:
Do you treat children?
How far in advance should I schedule appointments?
What kinds of dental technology do you use?
What preventative techniques can you recommend for my situation?
How can I improve my overall oral health?
What are your payment options?
Contact Your Family Dentist in Lone Tree
If the search is still on for a family dentist in Lone Tree, consider scheduling a consultation at our practice. Our team of Lone Tree dentists are dedicated to providing top-tier care to our community. We also routinely see patients from Parker, Centennial, and Highlands Ranch. To find out if Metropolitan Dental Care is a good match for your family's needs, contact us online or call us at 303-534-2626.