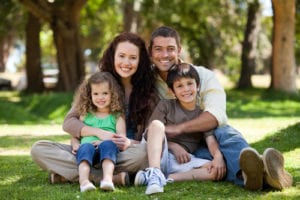 Choosing a new dental office can be overwhelming. After all, there are so many practices to choose from. How do you know you're making the right decision? There are several factors to consider when making this important choice, and many depend on your specific and unique situation. Today, we will discuss a few things to look for when choosing a dental office for yourself or for your family.
At Metropolitan Dental Care, we offer services in general, cosmetic, and restorative dentistry. We invite you to call or come by our office to meet our skilled and friendly staff. To schedule an appointment at our dental office in Lone Tree, please call 303.534.2626 or contact us online anytime.
What is Your New Doctor's Educational Background?
When getting to know your new prospective doctor, it is always a good idea to ask about their educational training. In addition to the degrees they have received, it is important to know if they participate in continuing education. These courses are made available to all dental professionals so they can stay on the cutting edge of their field. Continuing education helps dentists stay up to date on the latest technologies and techniques so they can offer accurate and efficient care to their patients.
Are There Specialists on Staff?
This may be a good thing to ask if you are seeking care for a specific dental condition. For example, if you are suffering from symptoms of gum disease, you may want to consider a dental office that has a board-certified periodontist on staff, like Dr. Mike Norouzinia. Are you considering braces? Find out if there is an orthodontist available, like Dr. Anil J. Idiculla.
Not only will in-house specialists ensure high-quality care, they also make dental visits convenient. After all, you won't have to keep up with several different offices. You can simply have all dental procedures performed under the same roof.
What about Financing?
Understandably, one of the biggest concerns potential patients have is whether or not a dental office accepts their insurance plan. This is an important factor to explore. Most dental offices team up with certain insurance companies. Keep in mind, however, that many practices will still work with you, even if they are out of network. Therefore, it is an excellent idea to speak with an insurance coordinator to explore your options before you make a decision. Chances are, you will still be able to receive high-quality care that will fit within your budget.
Do You Feel at Home?
One of the most important questions you can ask yourself after visiting a dental office is: Did they make me feel at home? Of course, skill, knowledge, and education all play significant roles when it comes to choosing a dentist. But you must also feel comfortable while you are under his or her care.
Take note of how you are treated when you walk through the door. Are you greeted with a smile and a friendly "hello"? Were you acknowledged at all? Did you feel valued? These are all important things to consider. You deserve to receive care in an atmosphere that fosters friendliness and compassion. Do not settle for less.
Try Us Out and Schedule an Appointment Today
If you are currently searching for a dental office near Lone Tree that can meet all your oral health needs, we sincerely hope you will pay us a visit. Our friendly team of professionals is here to answer any questions you may have regarding your potential treatment. Please contact us online or call us at 303.534.2626 to book your consultation.