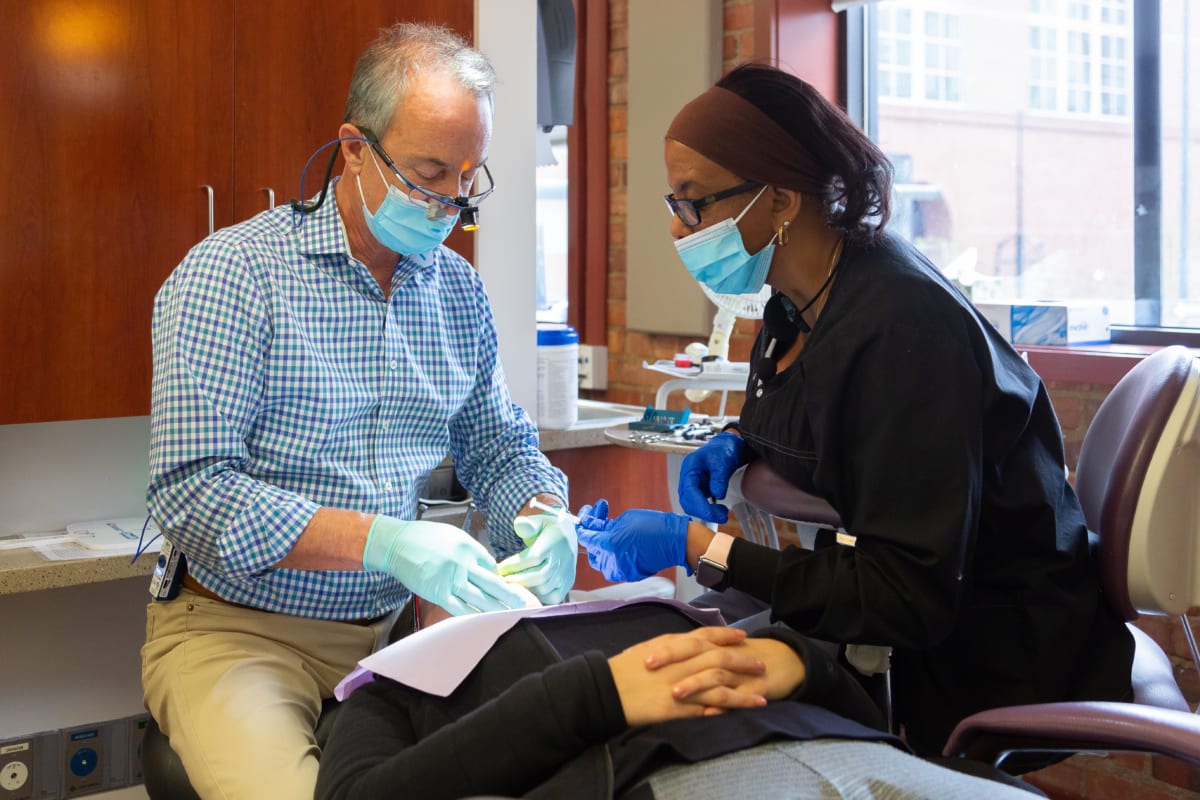 Visit us
Our dentists have consistently been voted Top
Dentists by 5280 Magazine. Meet our experts
who have been providing topnotch care and
serving the community for over 30 years.

denver's top
dentists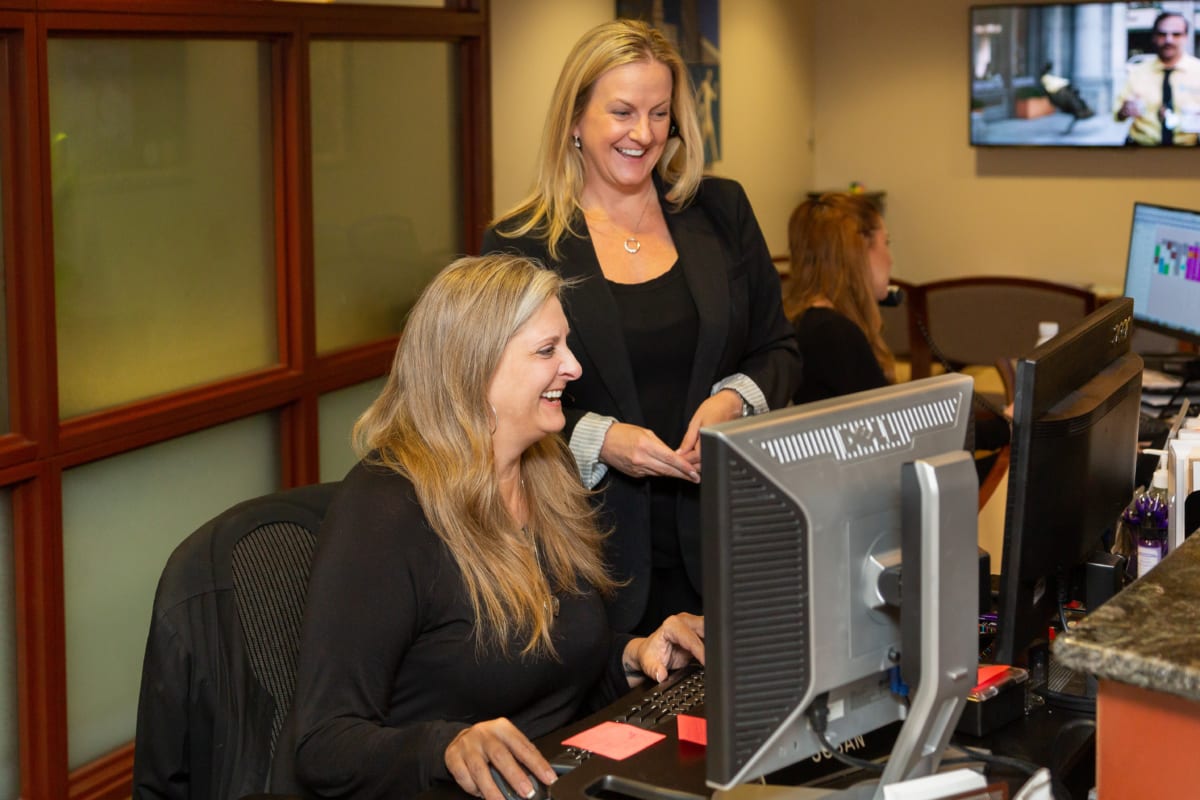 Convenient Location
We're conveniently located in Denver where you
can experience the benefits of compassionate dentistry.
Schedule your consultation today.
visit metro dental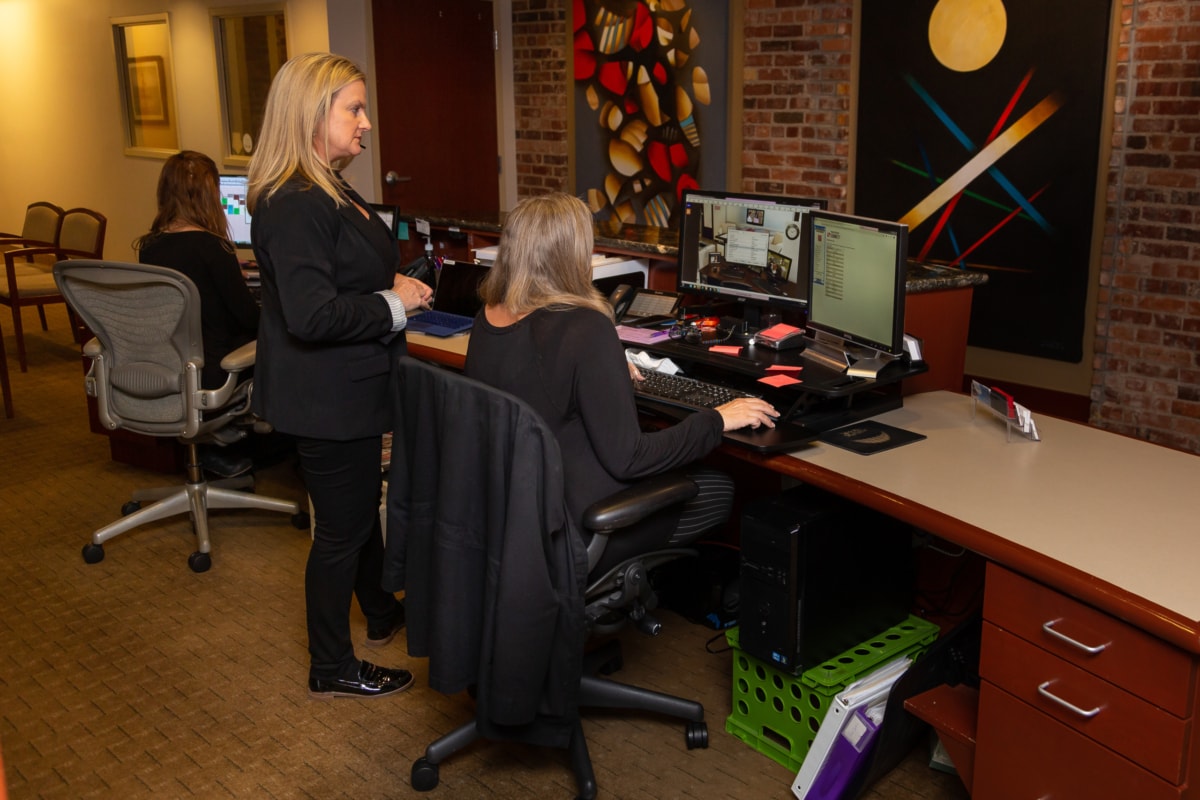 state-of-the-art dental
offices
As Colorado's premier dental office, we offer a wide range
of technologies and services for our patients.
make an appointment
***CORONAVIRUS (COVID-19) UPDATE***
Dear members of our patient family,
We hope this letter finds you and your family in good health. Our community has been through a lot over the last few months, and all of us are looking forward to resuming our normal habits and routines. While many things have changed, one thing has remained the same: our commitment to your safety.
Please know that we are monitoring the COVID-19 (Coronavirus) situation closely and will continue to operate based on recommendations from the Colorado Dental Society and the Mayor's and Governor's offices. We  reopened in May, and would like you to be aware of the following:
• We will be calling each patient 24 hours before their appointment to verbally review the patient questionnaire and to collect a payment, minimizing in-office contact.
• We will be recording all staff and patient temperatures on arrival at the office and having patients fill out a questionnaire. We will have hand sanitizer to be used at the point of entry as well.
• We expect patients to arrive wearing a cloth mask and leave it in place at all times except when in the dental chair for their procedure.
Executive Order D 2020 138 is a mandatory statewide mask order that goes into effect at midnight on July 16, 2020, and will be in effect for 30 days. It may be extended.
• We expect any staff member or patient experiencing flu- or cold-like symptoms (i.e. fever, cough, loss of taste/smell, sore throat, shortness of breath, etc.) or exposed to someone who is ill, to stay home and patients to re-schedule their appointment.
• The office will be a no handshake or embrace atmosphere.
• We will continue to follow CDC and OSHA mandated disinfection protocol and have adopted the recommended PPE (Personal Protective Equipment) for staff.
• We have removed magazines and the beverage station in our reception area and arranged seating to allow for appropriate social distancing.
• We will not be using nitrous oxide until further notice.
• To limit aerosol production, hygienists may not be using ultrasonic scalers, instead, appointments may be completed with hand scaling.
• We are working to phase back to full capacity, as such you may not be scheduled with your typical hygienist and we ask for your flexibility should that occur.
• Patients will sign a consent for treatment.
• We expect that only the scheduled patient will arrive at the office and any other persons (i.e. family members, friends, drivers, etc.) will remain at home or in the car. If a patient does need someone to accompany them into the office, we ask that you call ahead to make arrangements for this exception.
For the most current information, we encourage you to visit our website, Facebook, and Instagram pages. If in spite of the information in this letter, you feel uncomfortable coming to the office, do reach out so we can consider alternatives to help you with your dental needs.
Thank you in advance for your understanding as we navigate these uncharted waters together as a community. We have missed you all more than you know and cannot wait to see you.
Steve, Dawn, Maureen, and Roy
PLEASE CLICK HERE TO DOWNLOAD OUR COVID-19 CONSENT FORMS.
Please fill out and sign these PDF forms, then either email them back to us or bring them into our office at the time of your visit.
Denver Dentist – Metro Dental Care
You and your family deserve a dental care team who will make you feel good about dental appointments. They should be professionals, experts at their jobs – but also friendly and easy to talk to.


Metro Dental Care has provided just this type of care to patients in the Denver area since 1983. In fact, we're proud to have been voted as Top Dentists by 5280 Magazine for 11 years in a row!
From periodontal care and checkups to fillings and crowns to beautiful cosmetic dentistry and full mouth restoration, our wide scope of services allow us to treat most patients' needs right in the office. We also use the latest technology to make clinical dentistry more precise, while also keeping patients more comfortable.
do you accept dental insurance?
At Metropolitan Dental Care, we partner with various insurance companies, including Cigna Radius, Delta Dental Premier, Assurant, and United Concordia Elite to ensure patients receive care that fits within their budget. We even provide an onsite insurance coordinator dedicated to helping our patients. If your insurance company is not listed above, we may still be able to provide the dental care you deserve, even if your insurance company deems our practice "out of network."
Although many insurance companies today provide you with a list of dentists to see that fit inside their network, we believe it's your prerogative to determine the right dentist for you and your family. With "out of network" coverage, you have the freedom to choose your dentist. In many cases, out of network benefits are actually considered better.
When contacting our office to schedule your appointment, be sure to include your dental insurance provider and our coordinator will let you know what your insurance benefits will cover for your prospective treatment.
what our patients are saying
I have been to this dentist for over 20 years! My goal is to have healthy teeth and gums my entire life, and they are the right choice to help me with that. Li e the staff, the dental techs and front office people are amazing. Dr. law is such a good dentist, I used to fly back to Denver for check ups when I lived in Chicago. Glad to be back!!!!!
 Metropolitan Dental is a great place, with wonderful doctors and staff. Dr. Maureen is excellent and personable,

Sterling is the greatest tech, just met Tammy today and she is great too! The front desk women are great too. Everything runs really smooth.
I have been a patient of MDC for over 35 years and have loved & appreciated Dr. Steve Law's incredible dental care along with the warm & knowledgeable staff. As you can tell, I made a choice many years ago to be a life-long patient! Thank you everyone at MDC!
The best dentist office I've ever been a patient of. Everyone here is really kind/friendly. Willie is an excellent hygienist– quick and thorough. I feel like this office has a more holistic approach to dental health as it relates to my overall health rather than just scraping stuff off my teeth every six months.
I hadn't been to Metropolitan Dental for 12 years. When came back it was like coming home. And I'm genuinely smiling again. It's been one of the best decisions i've made. Ramon D Romero.
When was your last dental appointment? If you're looking for an experienced Denver dentist, Metropolitan Dental Care is here for you and can help bring out your most exceptional smile. To book your appointment, simply fill out our online form or call (303) 534-2626.